July is the month of cooperation to grow. This month, NTQ Solution constantly signed a cooperation contract with many large corporations in Vietnam and the world. Our business strategy is to deliver "wow" services and "World-class" products to all our customers and create more sustainable value. Those also match with our two of five core values: COMPANION and INNOVATIVE. 
Let's explore which benefits our customers will get through those corporations!
1. NTQ Solution and Kentico Software Announce Solution Integration Partnership Delivering End-to-end Digital Experience Solution via Xperience Product Line
NTQ Solution is officially a partner of Kentico - the leading global technology company delivering content management software. 
The product NTQ Solution that cooperates with Kentico is Xperience 13, combined with CMS, CDP, Marketing Automation, and eCommerce will help deliver a fully integrated solution for NTQ's customers who want to improve the end-user digital experience.
With this cooperation, NTQ Solution can bring more value to customers and standardize the development process to increase productivity and delivery.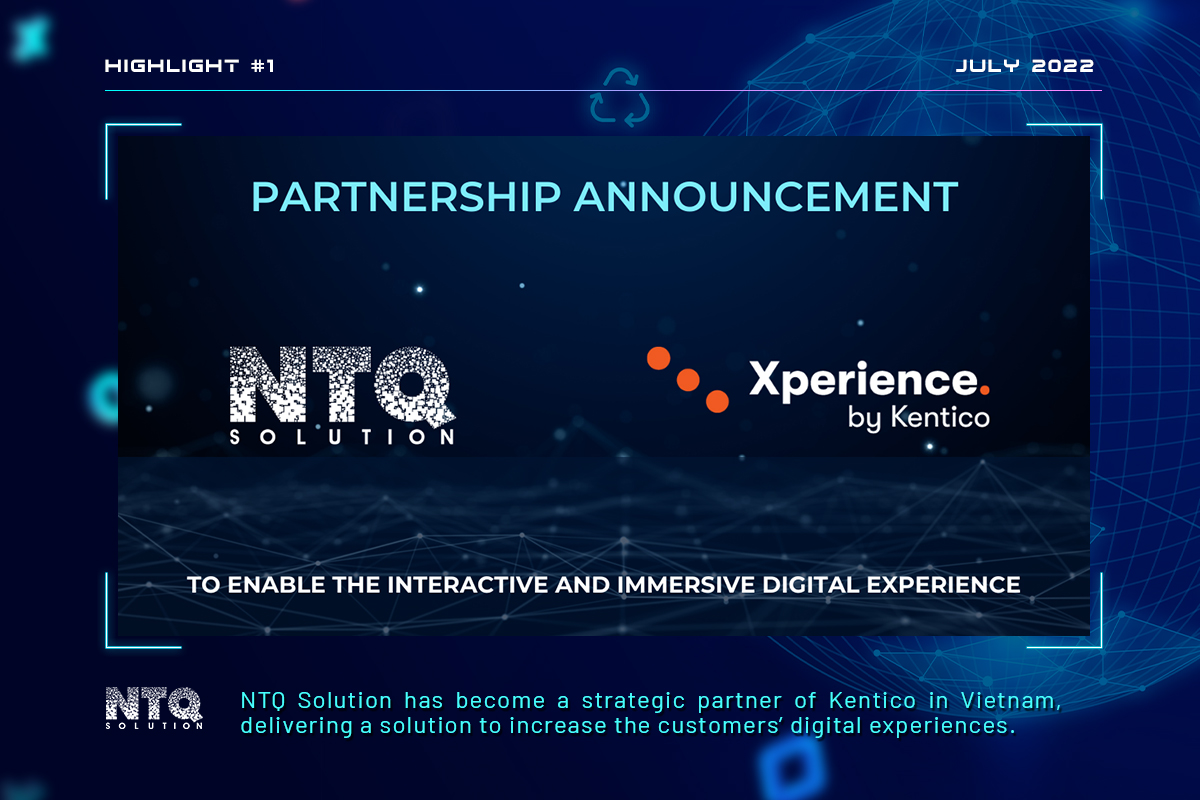 2. NTQ Solution signed a partnership contract with the third and fourth whale customer in 2022
In 4 months, NTQ Solution has become the digital transformation partner of four Whale customers.
NTQ Solution's Whale clients are well-known brands in their working field, have significant net sales per year, and branch worldwide. Many big IT companies participated in every project bidding, and only one could win. And the winner was NTQ Solution after showing our technical competence, deep understanding, high spirit, and attractive offer.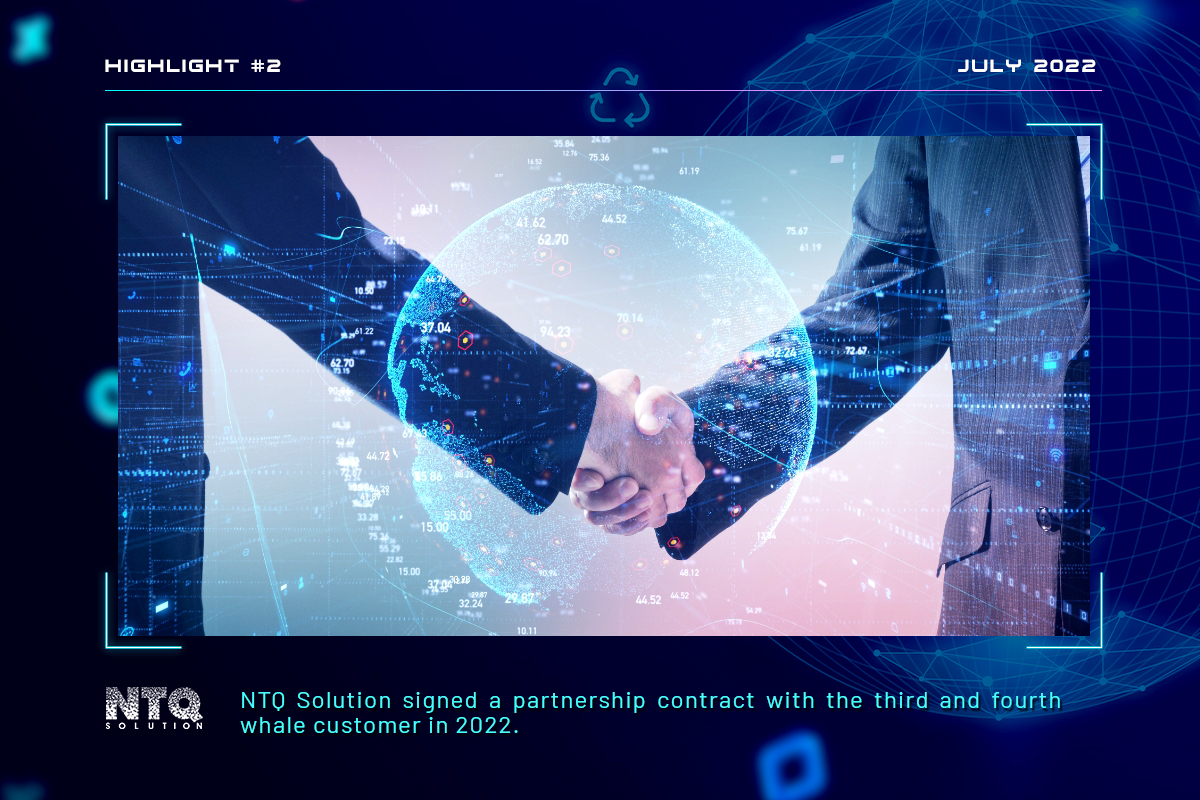 3. NTQ Solution cooperates with MPT company to build a management system for the electronic field through the Incubate project
The Incubate project is developed cooperatively by NTQ Solution and MPT to provide a monitoring and management system for power stations. The trouble of managing and monitoring the power systems effectively is a big problem for many companies in this industry. Thus, the Incubate system is anticipated to assist businesses in more effectively monitoring the operation of their factories and power stations through data collection and digitization.
Businesses may operate more profitably and efficiently with the operating cost reduction while increasing efficiency and reducing errors with the help of Incubate.
In this project, MPT is in charge of industrial consulting and technology core development, and NTQ Solution is in charge of technical research and product development. In 2022, the project is anticipated to be finished.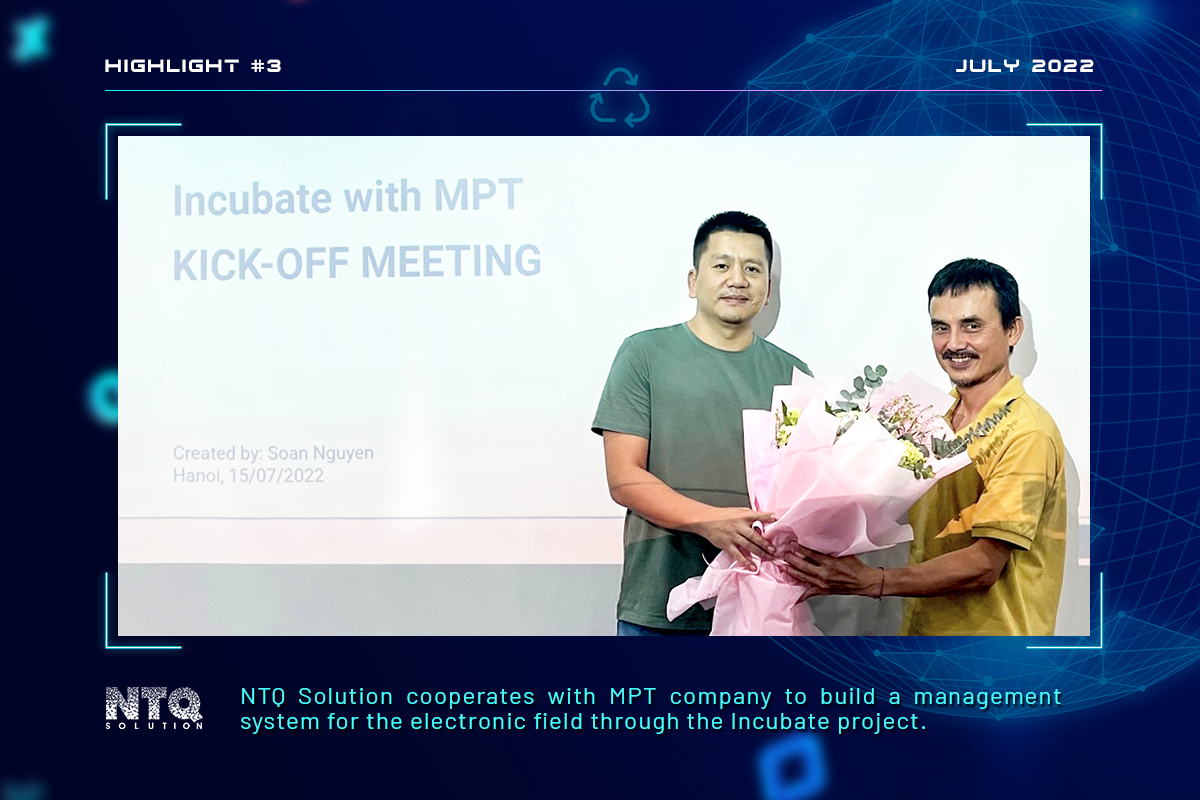 4. NTQ Solution kicked off the "Crypto payment gateway" project to build a new digital transaction gateway using Blockchain
The Crypto Payment Gateway project is one that NTQ Solution is actively investigating and developing through the use of Proof of Concept (PoC) and Blockchain technology.
Blockchain technology is particularly well-liked in the world of cryptocurrencies due to its benefits, including high accuracy, no need for intermediaries, high security, and efficient and quick online transactions. 
NTQ Solution has developed a new payment gateway that facilitates the usage of cryptocurrencies (cryptocurrency) for suppliers after a period of rigorous research and direct testing in many products. Now we can expect a new payment method that is open, automatic, and substantially less expensive than the current options.
Within six months, the project is anticipated to be implemented.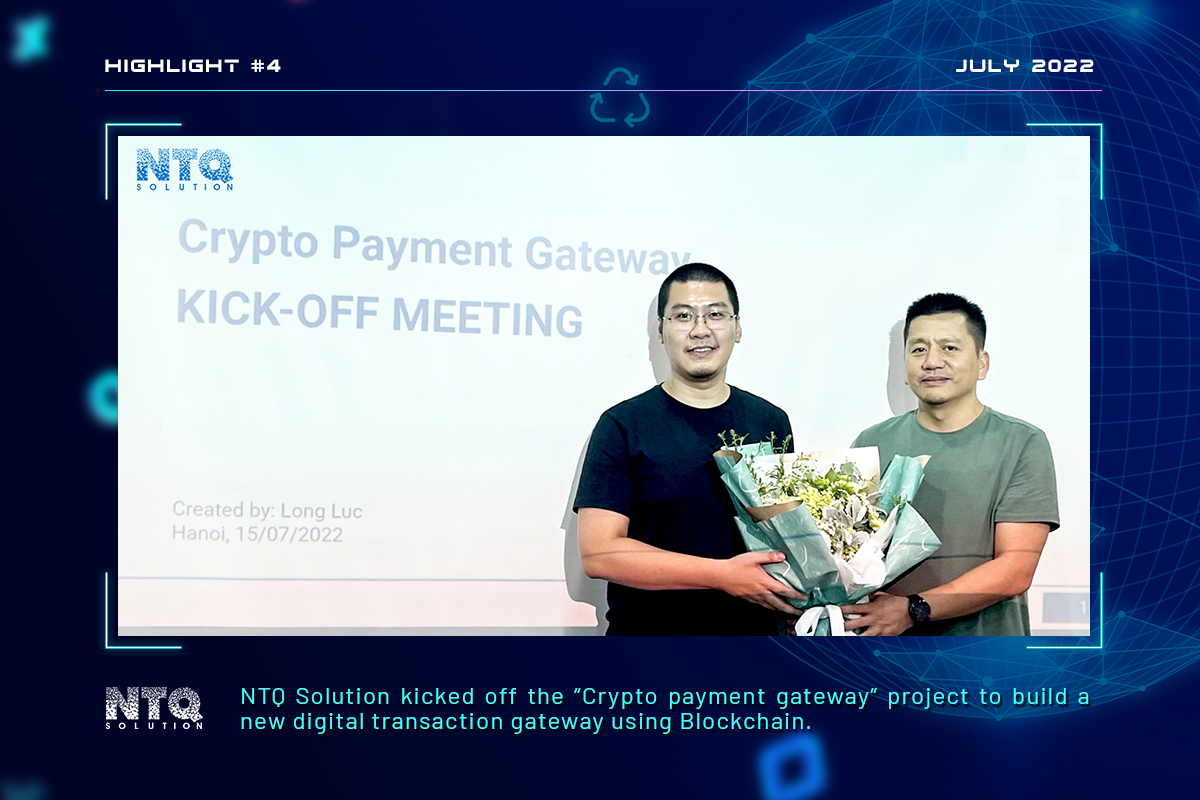 5. NTQ Solution supports a European Software Corporation to build a Vietnamese branch with a $0 initial fee with the BOTC exclusive model
Last July 15th, BOTC officially kicked off the first project to build a Vietnamese branch for U*** - a software corporation headquartered in Europe.
BOTC stands for Build - Operation - Take care. This new exclusive model of NTQ Solution was established to support global companies in building delivery centers or R&D centers in Vietnam.
With this signing, BOTC will help the customer build a new branch in Vietnam in every step with the lowest fees and risks. Significantly, the customer doesn't need to pay any initial investment fee.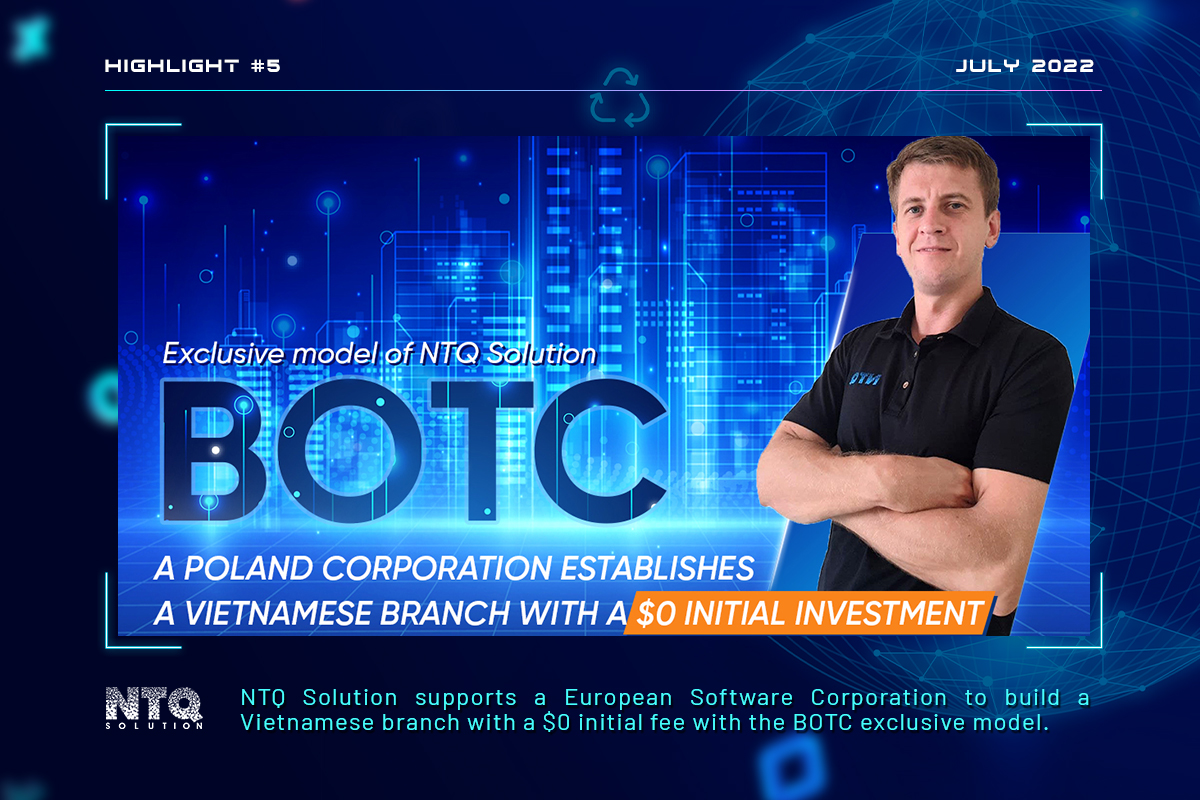 6. NTQ Solution is the first Vietnamese company to deliver a simulation project related to construction machinery
Lately, NTQ Solution signed a contract to deploy a simulation project related to construction machinery with S*** - a Korean company specializing in developing VR Tech products in the construction field and providing products for the Korean Defense Ministry and vocational training centers.
In this project, NTQ Solution is responsible for building a dynamics simulation for interactive activities between excavator and land on all terrain and ensuring real-time is similar to the excavator's practical operation: Shovel - Move - Pour. This project is challenging because various soil and terrain can create many numeric variables. It has the highest complexity in the whole process of producing this product, using the DEM dynamics simulation technique based on the leading technologies ANSYS and Unity.
According to our study, NTQ Solution is now the only Vietnamese company that can deliver a solution for this problem, accommodating complex technical demands due to our high-quality engineers.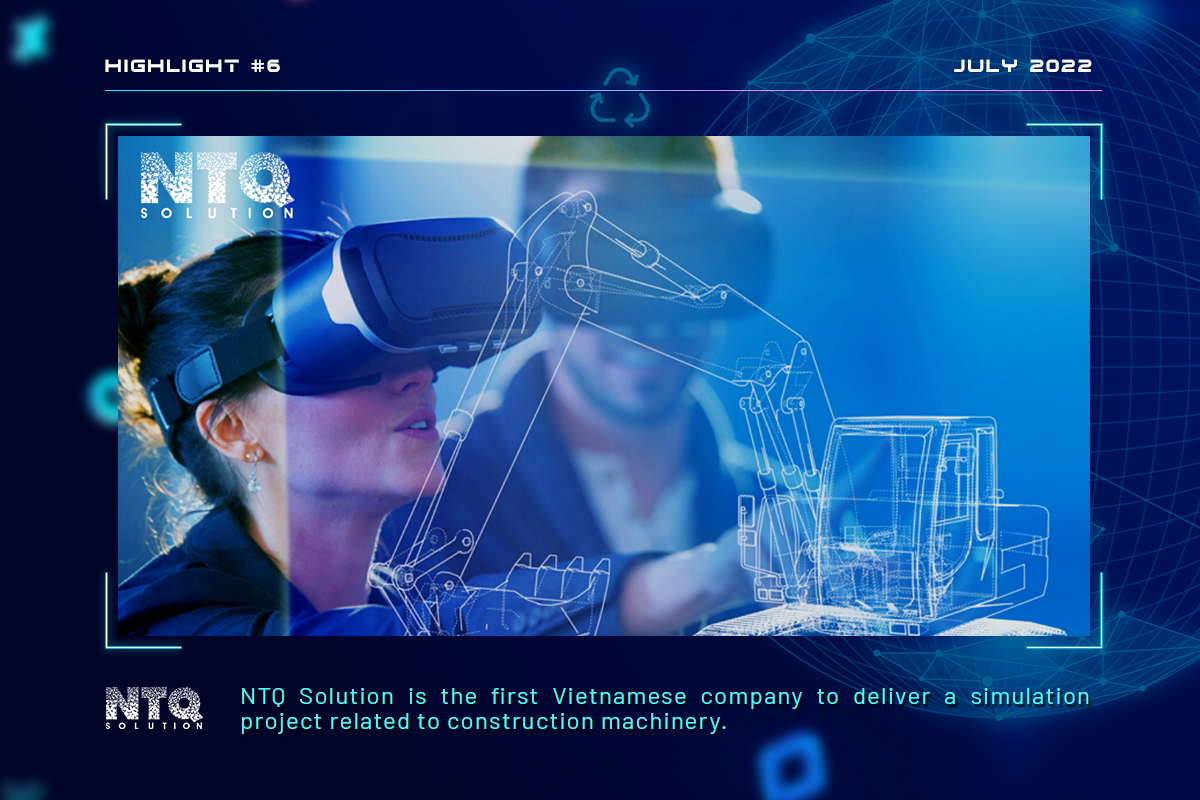 7. NTQ-ers have bonded strongly after a 3-day company trip to Quang Binh
Work hard - Play hard! Last July, NTQ Solution organized a company trip for all members to the beautiful and historical Quang Binh.
During the trip, NTQ-ers discovered Phong Nha cave, participated in adventure games in Suoi Mooc, swam in Nhat Le beach, slid sand in Quang Phu dune, and burned out at a memorable Gala dinner. Every distance disappeared. Only members were under one roof, "companions" for one goal.
Significantly, a surprise happened on the trip. One tourist, not a member of NTQ, drowned when ocean swimming. When found out, Mr. Pham Xuan Duong, an NTQ-er, immediately jumped into the water and safely took her to the shore. That was a remarkable event, expressing the spirit of "Generosity to spread kindness" of NTQ-ers. Thank you, Mr. Duong, for your beautiful action: Saving people regardless of your safety!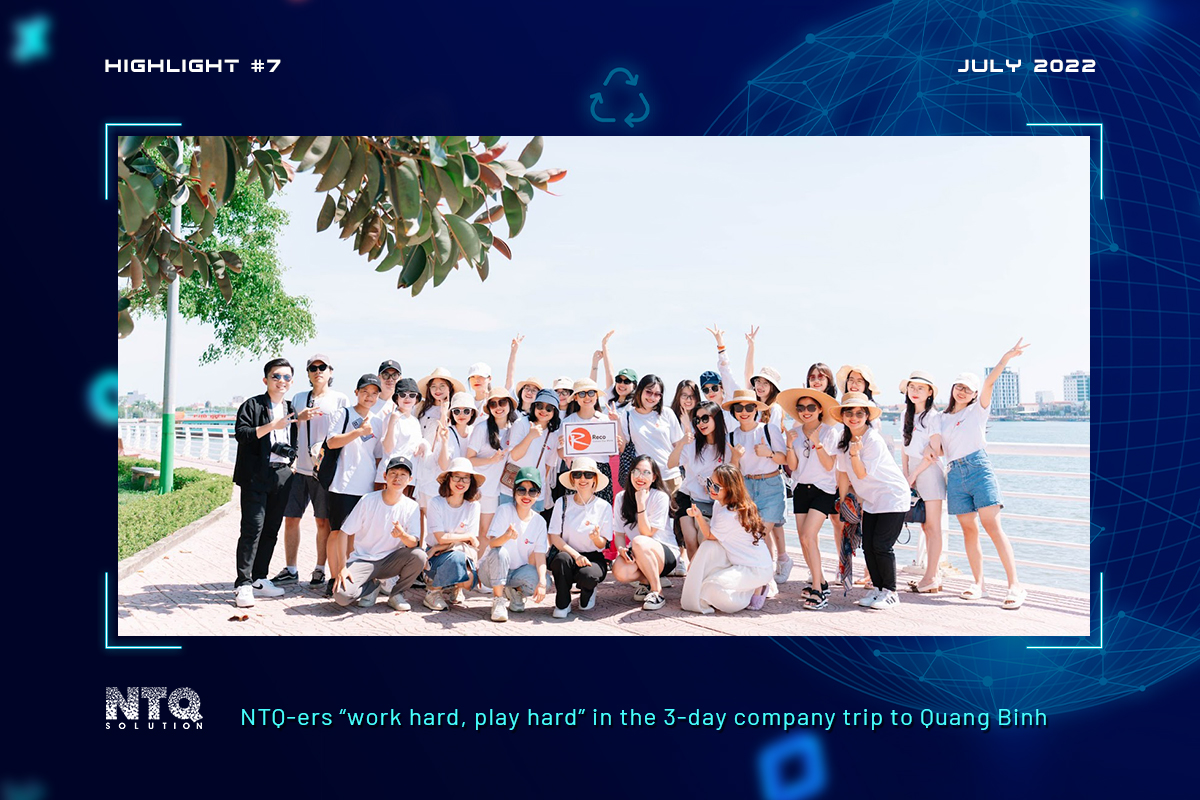 Looking for certified & experienced
developers
600+ experts

Flexible Engagement

NDA Protection

100% Satisfaction

24x7 Support