2B I/O is a company separated from NTQ Solution that specializes in providing SaaS platforms and solutions to optimize E-commerce procedures.
In two years of operation, 2B has made many impressive marks, such as our applications got to the popular top on Shopify a few months after being released. Those remarkable achievements have attracted a lot of big global companies planning to develop their business on the Shopify platform. And last July, 2B signed a cooperate contract successfully with B*** - a large American corporation providing video platforms with the sale recorded in 2021 up to 211 million USD.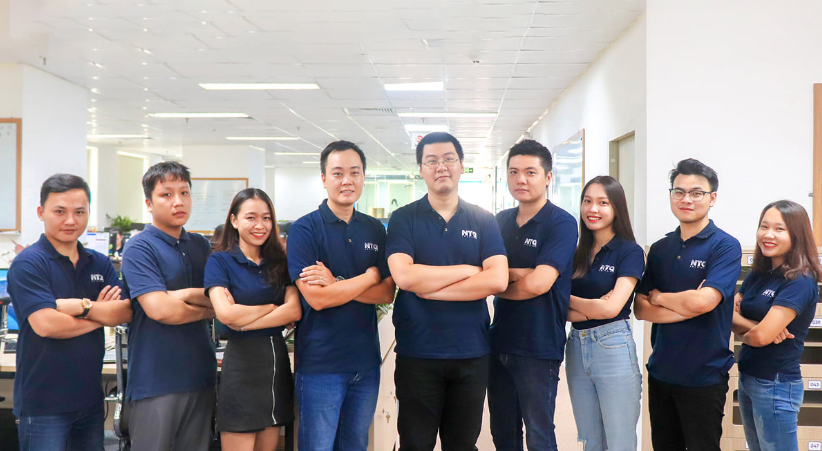 Why is 2B?
The representative of B*** Company shares that when they started the plan to develop an application on Shopify, they constantly searched for potential partners who have respective competencies, working efficient experience on Shopify, and public apps on Shopify Apps.  
When they found out 2B, they were impressed by 2B's experiences on Shopify Expert Marketplace. 2B has four public apps, including Super Watermarks, Super Effects, and Super Reports, which all reached the popular top on Shopify with many positive reviews from users worldwide.
That's why they decided to contact 2B to discuss the project in detail and the ability of 2B to meet their complex demands. 
What did 2B do to prove their competencies?
As one of the leading companies in the field of video platforms, B*** Company has challenging requirements regarding the quality of products and services because it will directly affect their brand trust. Not only do they need a good product, but an outstanding product that suits the title "the leading company".
Also, the customer doesn't have time to supervise the project step by step, so they need a partner who understands their requirements, expectations, and project to handle from A to Z. The partner must commit to absolute deadlines to not affect their business plan.
Understanding that, team 2B has focused 200% on proving their competencies and enthusiasm. After more than two months of discussion, despite the lack of human resources compared to the enormous size of the project, all the team members organized the job logically, worked overtime, and supported each other to ensure the project went smoothly.
Team 2B carefully researched the customer's business operation to know what they expected from this project. Team members then concentrated on finding solutions to bring out the most possible and competitive solution that meets most of the customer's demands. They organized to solve all the urgent feedback from the customer in time, even when it's out of the working hour. Because the customer is in the U.S, all of the meetings are set up at 9-10 p.m; however, this doesn't affect the team's working spirit or quality of work.
Indeed, after discussing carefully, 2B has wholly convinced the customer to believe in the team's professional competencies and working style that can bring out the best for this project. So, they decided to cooperate with 2B.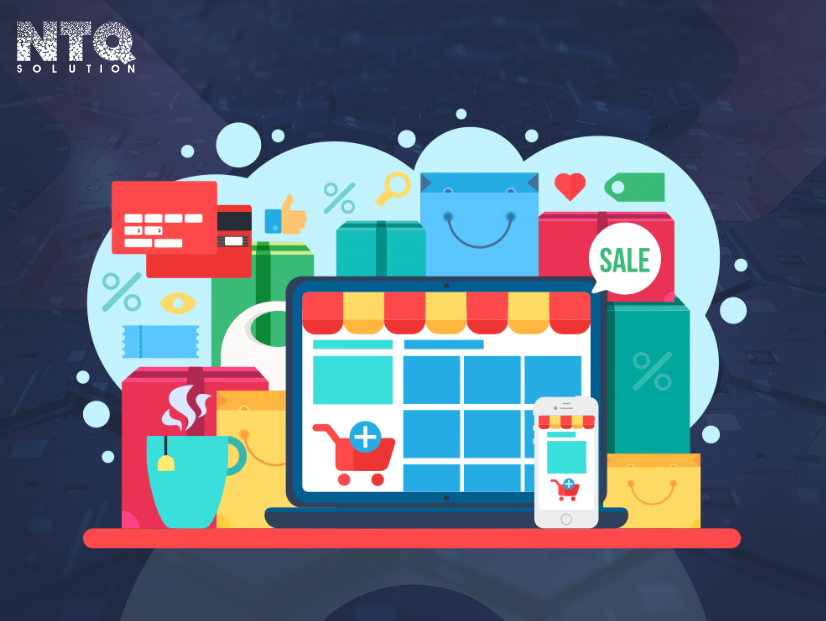 What are 2B's missions in this project?
Ms. Bich Phuong - 2B's member - said: "On this project, the most important service that 2B delivers to the customer is a fully integrated service. The client only gives the idea and tool; 2B will do the rest including Product Owner, Designer, Tester, and Developer. All the services must unquestionably guarantee the quality and deadline".
In detail, 2B will handle all the project development stages, from building Software requirements, designing UI/UX, testing, deploying, and operating on Shopify App. 
This project is scheduled to last four months and will start this August.
This important event is significant for not only NTQ Solution but also 2B - a two-year-old company. Completing this project will be the perfect step to help 2B become a bright star in fully providing technology solutions on the Shopify platform and opening countless future cooperation opportunities.
Looking for certified & experienced
developers
600+ experts

Flexible Engagement

NDA Protection

100% Satisfaction

24x7 Support
Similar Topics
A quick glance on E-commerce users behaviours
The technology revolution is changing how consumers shop forever with the switch from traditional physical stores to E-commerce. As one of the fastest-growing countries, Vietnam is quick to catch on the E-commerce trends, expanding at an unprecedented rate.
Read blog