NTQ Solution has just marked a momentous milestone of having 1000+ official employees on December 12th. According to the global standard, companies with a size of 1000+ are considered large enterprises, being able to bring outstanding benefits to their customers and partners. Specifically, it can summarize in three following aspects: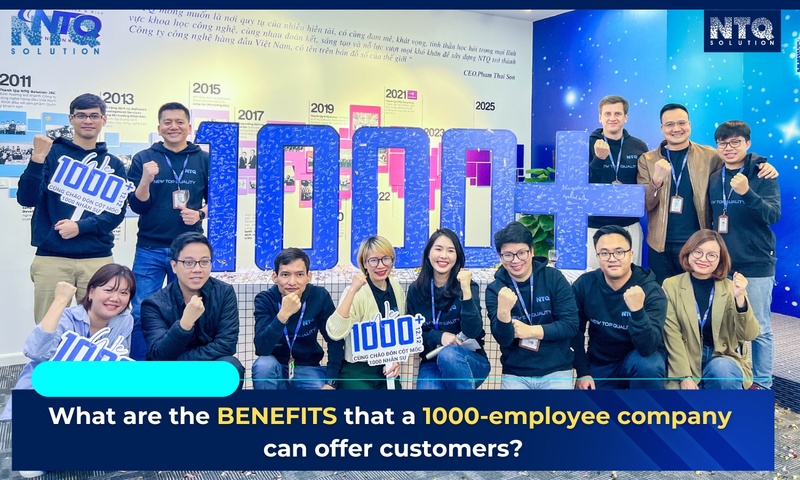 1. High specialization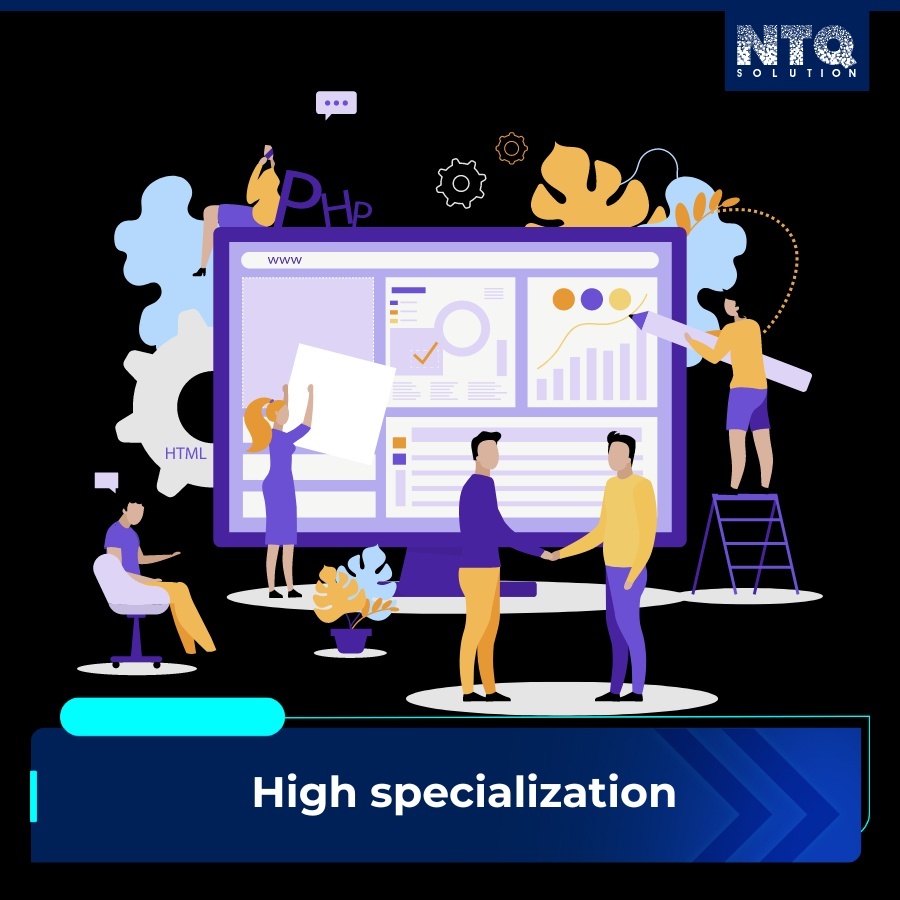 In large enterprises with 1000+ employees, all activities in the company's operational process have a dedicated department to handle. Thanks to the clear division of responsibility and authority, every employee knows exactly what their job is and what they need to do to complete the assigned tasks effectively. Therefore, all staff is trained and improved in professional knowledge and skills, not being put into the situation of "knowing everything but not being good at anything". In addition, all departments will have a comprehensive workflow process to make work smoother, helping new employees easily keep up with the pace of work. In this way, the productivity of employees and the whole department is maximized.
2. Capable of implementing large-scale international projects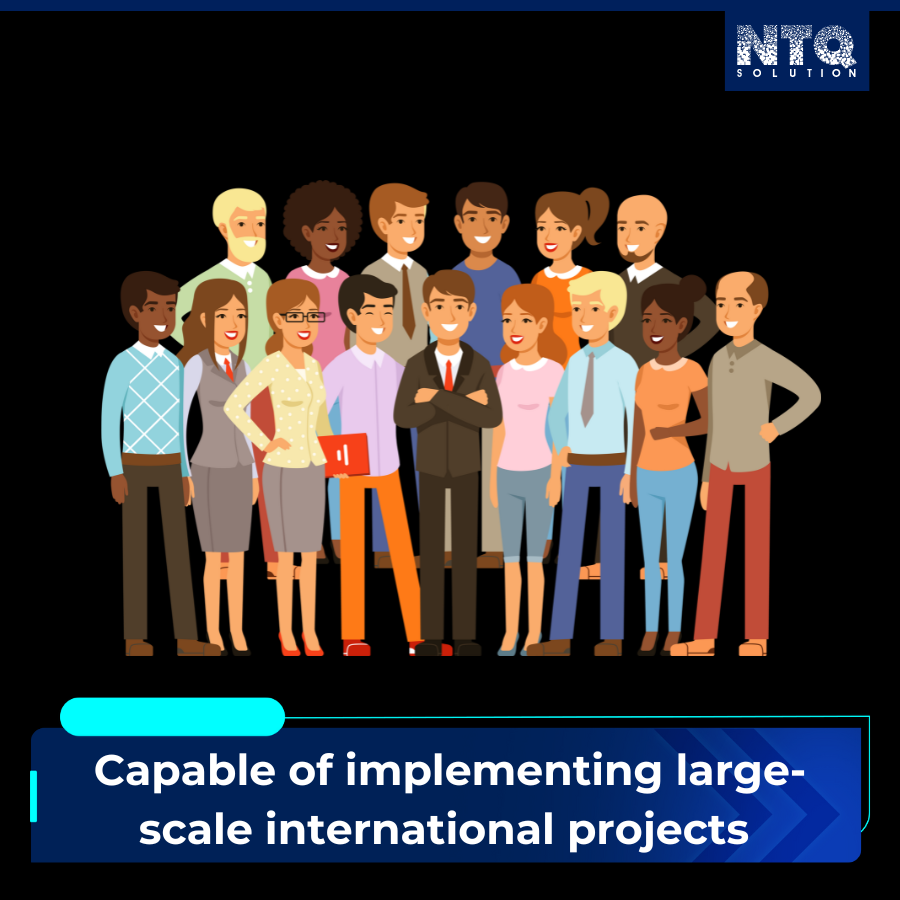 Companies with over 1000 employees will have a large pool of resources. They also value the employees' professional capacity and skills to meet the work demands, so they will invest a lot of money in recruitment and intensive training programs to improve the qualifications of members.
With abundant and high competence in human resources and professional operating procedures, these enterprises are always reliable partners in cooperating in implementing large-scale international projects.
In addition, these companies have rich experience in deploying large projects and collaborating worldwide, so the success rate and quality assurance for future projects are also evaluated as significantly higher than that of smaller firms.
For problems that are likely to arise in a global project, such as lack of personnel, limited time, or even language barriers, large enterprises with 1000+ members can handle them easier by flexibly sending personnel with the right skills to solve problems quickly as possible.
3. Focus on cooperating to develop and expanding business worldwide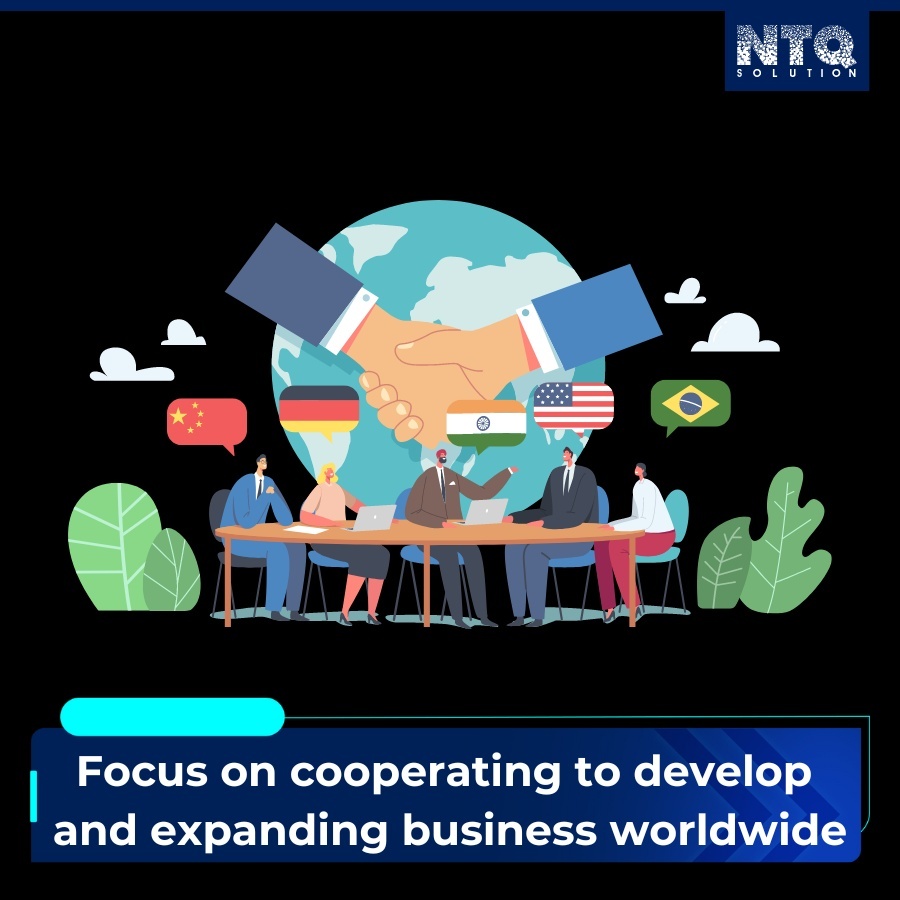 An inevitable trend of large enterprises is to expand globally; the 1000-employee enterprise is no exception.
To develop a large-scale company, every business leader must put global cooperation as a core strategy and a guideline in their operation. All the experiences and values obtained after each international project are crucial factors in speeding up the company's development.
Through all those dedicated years to develop the company and reach the milestone of 1000 employees, these enterprises have not only built a solid position but also a vast network system in their key markets. As a result, becoming a partner of these companies will help businesses increase opportunities to connect with other international firms, thereby supporting each other to expand effectively in new markets. Businesses can even have employee exchange programs for sharing experiences and learning market insights more accurately and deeply.
Looking for certified & experienced
developers
600+ experts

Flexible Engagement

NDA Protection

100% Satisfaction

24x7 Support
NEWSLETTERS SUBSCRIPTION
Get expert insights on digital transformation and event update straight to your inbox