After 6 years of access to the Japanese market, NTQ Solution has made outstanding growth and made Japan become a key market with 80% of projects coming from this market.
This mark doesn't only come from the right development strategy, or the dedication to be a better version but it also comes from the incredible competencies of NTQ-ers, consistently creative and developing "World-class" hardware-and-software products, and "wow service" for customers.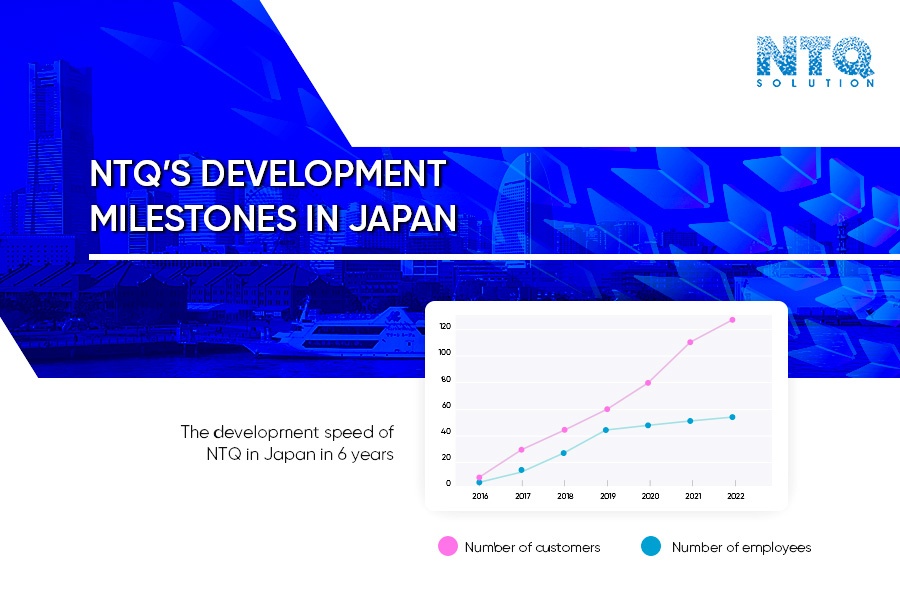 With the establishment of NTQ Consulting Japan - a subsidiary specialing in technology consulting, NTQ strongly affirms that we now can offer Upstream services to deliver full-face solutions for every digital transformation problem for global companies.
Let's see our milestones in Japan via pictures below!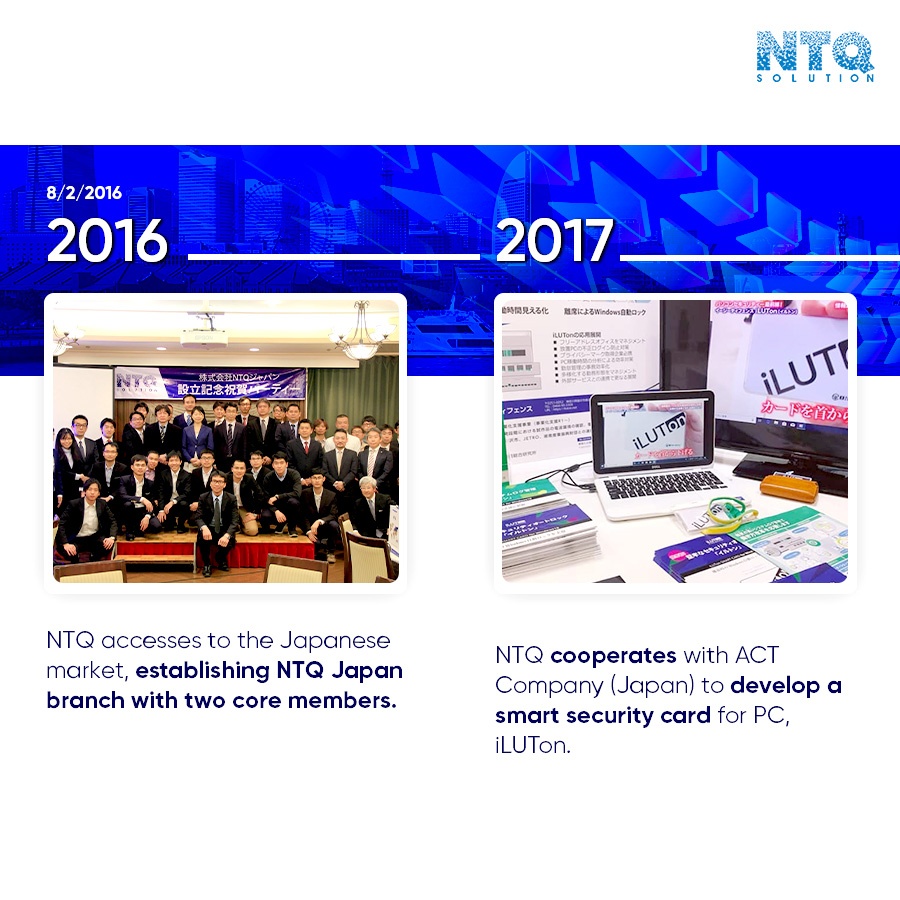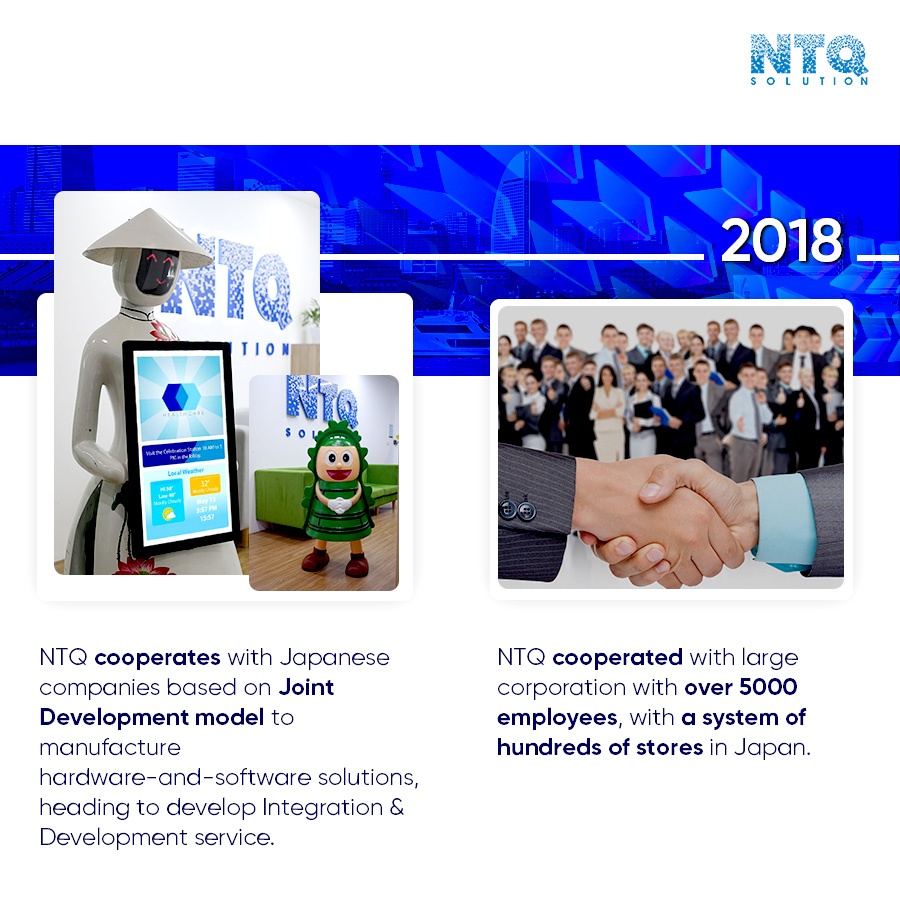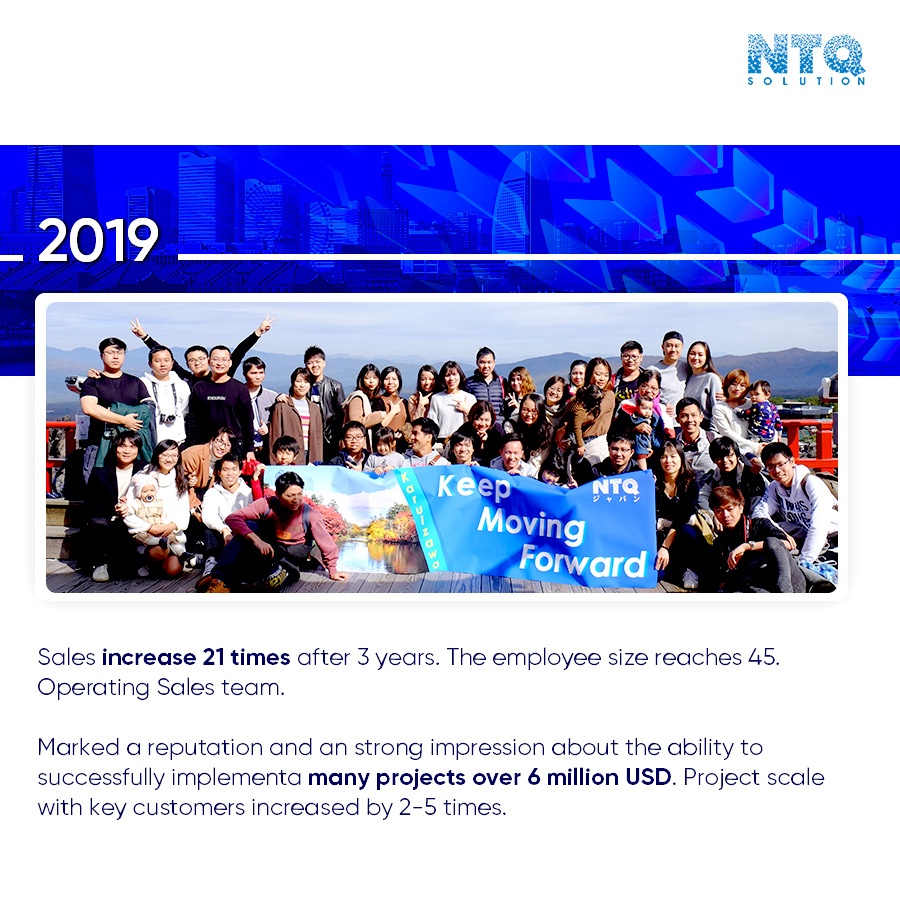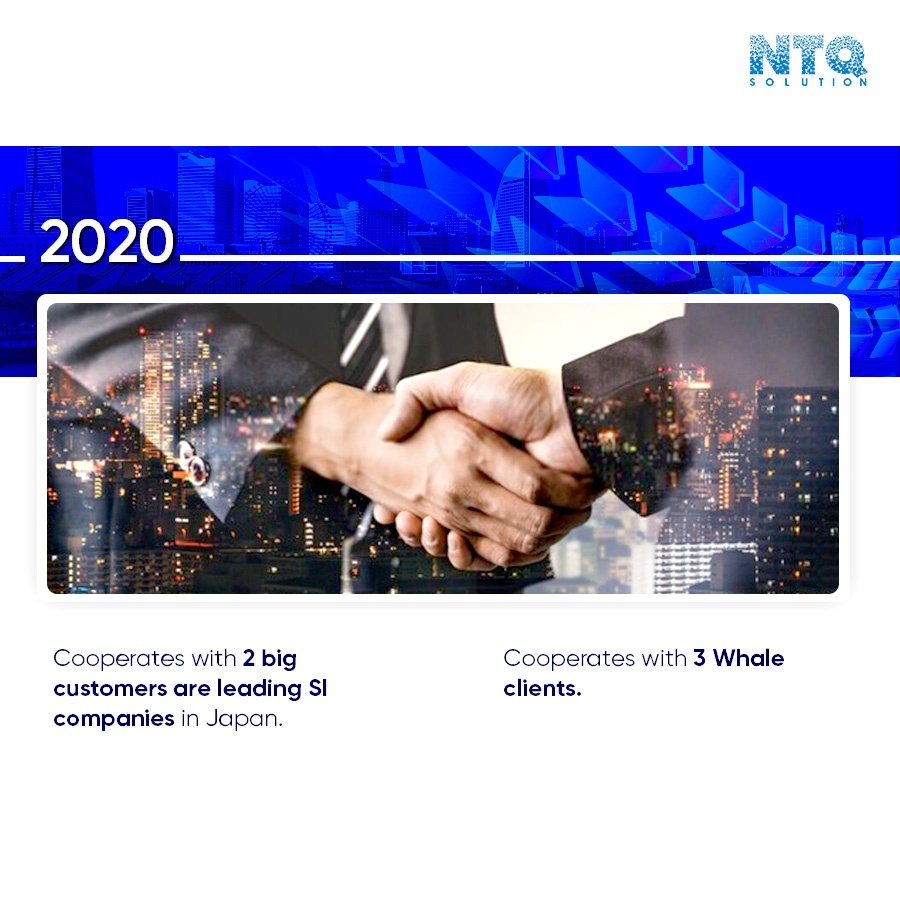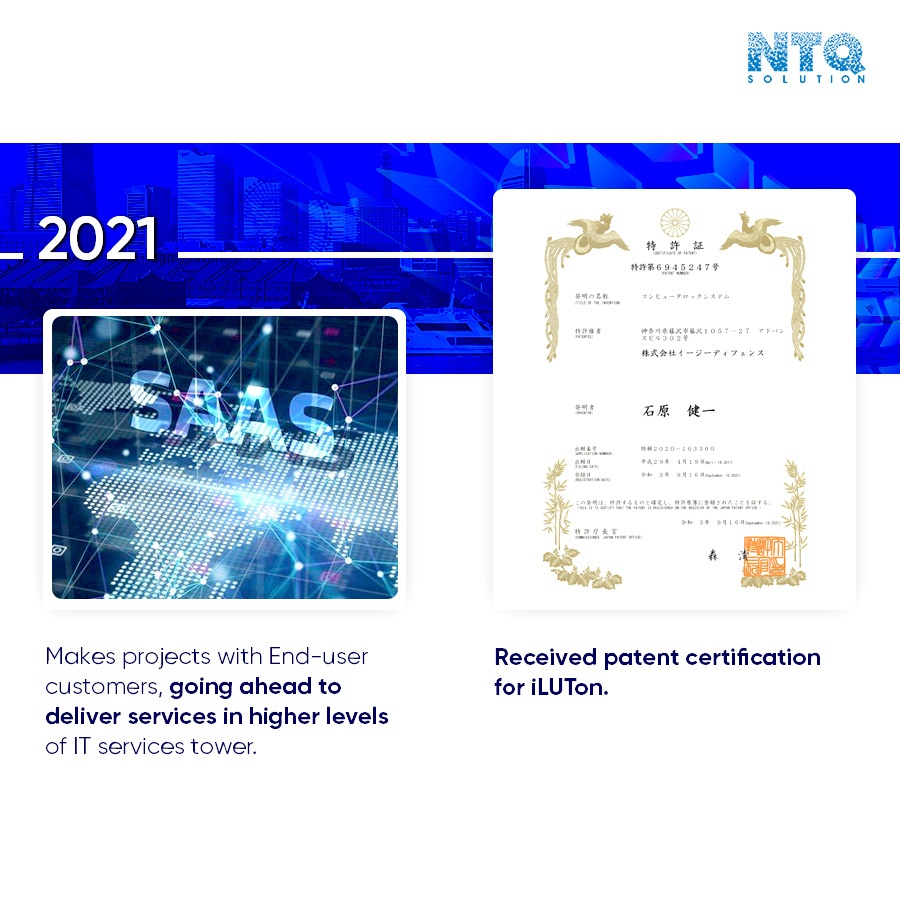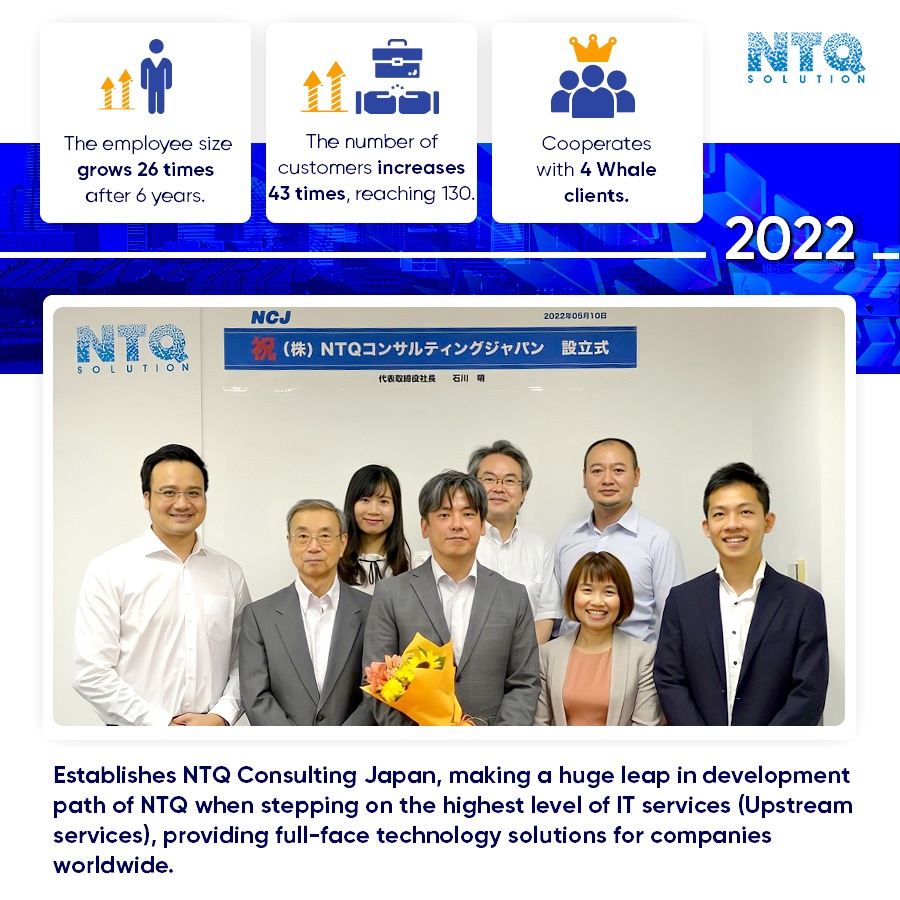 Looking for certified & experienced
developers
600+ experts

Flexible Engagement

NDA Protection

100% Satisfaction

24x7 Support