With significant technologies news both internationally and in Vietnam, September drew to an end. In Vietnam, data center investments are encouraged, and advanced technology events are well-organized worldwide. Our NTQ monthly technology news is updated!
1. The digitalization wave accelerates the growth of data centers in Vietnam
One of the fastest growing markets in the world, the Asia Pacific (APAC) data center market, is expected to overtake the rest of the globe in terms of size over the next ten years. According to a recent analysis by Cushman & Wakefield, the sector's environmental effect has intensified due to the rapid development in demand for data centers.
Tokyo and Shanghai, gigawatt markets, Tier 1 markets Singapore, Hong Kong, Mumbai, Sydney, and Seoul, and rising Southeast Asian markets Hanoi, Ho Chi Minh City, Bangkok, Kuala Lumpur, and Jakarta, are principally responsible for this rise. The sector's environmental effect has intensified due to the rapid development in demand for data centers throughout APAC.
Read more at: Link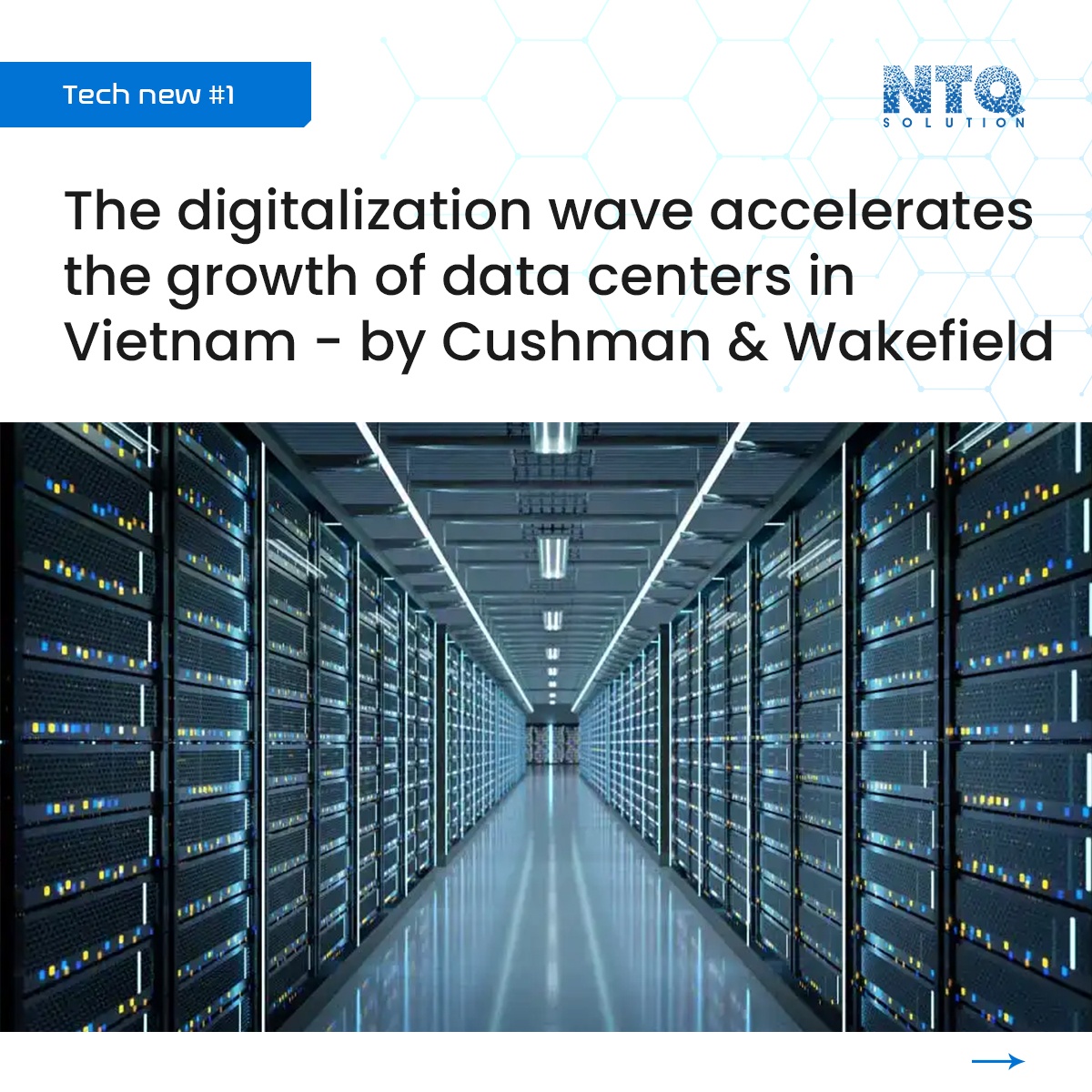 2. Vietnam is one of the top destinations for international investors
Over 60% of respondents to a recent Cushman & Wakefield study named India their top emerging market to invest in, excluding mainland China. In terms of first- and second-place favored emerging markets, Vietnam received nearly 80% of the votes, barely beating India's 75%.
Vietnam is concentrating investments on improving crucial transportation infrastructures, such as highways and seaports, and raising competition index ranking to draw more FDI into the nation. The economy is experiencing substantial expansion, particularly in logistics and manufacturing.
Read more at: Link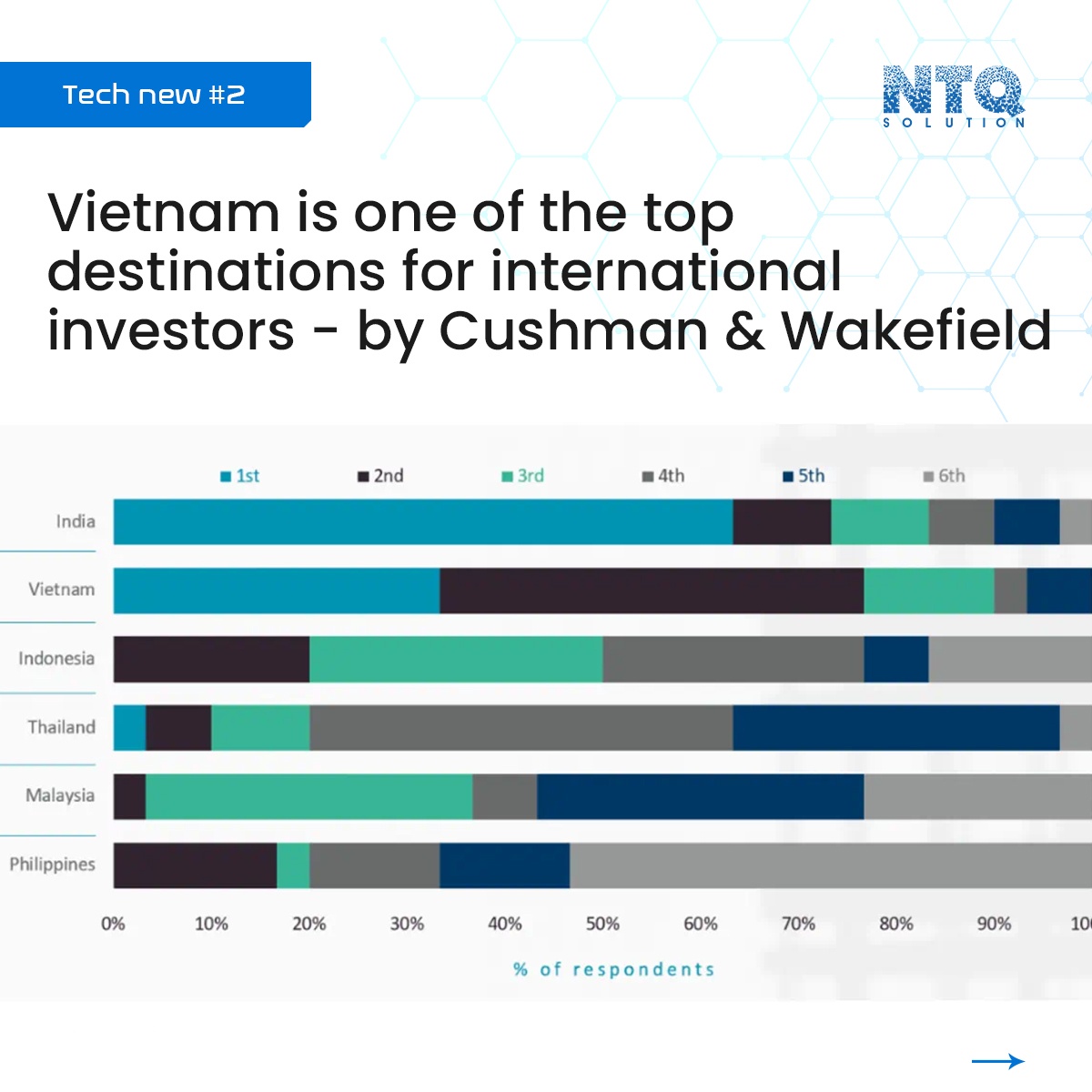 3. B2C retail e-commerce revenue in Vietnam exceed $16 billion this year
According to the VietNam E-Commerce White Book 2022, Viet Nam's B2C retail e-commerce revenue is expected to surpass US$16.4 billion this year, making it the first year to reach this milestone.
Last year, the COVID-19 pandemic had a significant impact on trade and service activities throughout the world and in Vietnam. However, in that setting, Viet Nam's e-commerce continued to develop at a steady rate of 16%. This is a sign of Vietnam's impending breakthrough growth in the coming years.
Read more at: Link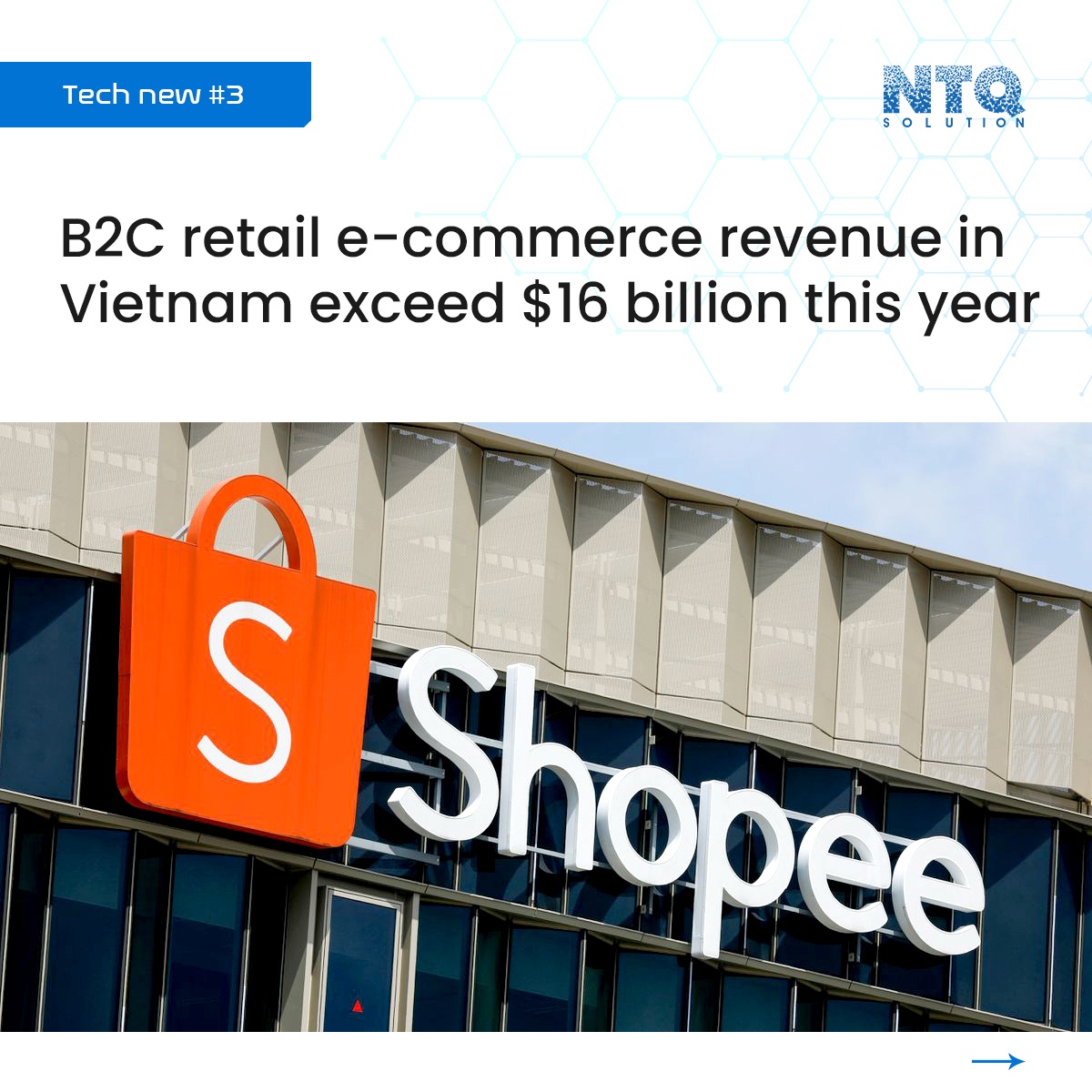 4. Honoring Viet Nam's Top 10 ICT companies 2022
The Viet Nam Software and IT Services Association (VINASA) held a ceremony to announce and honor the Viet Nam Top 10 ICT companies 2022 in Ha Noi on 9 September. This year, the total revenue from those featured on the Viet Nam Top 10 ICT companies 2022 reached VND162 trillion, equivalent to US$7 billion, accounting for 51 percent of the Vietnamese software and information technology service industry.
Also, at this event, NTQ Solution won this competitive award for the eighth consecutive year and marked a milestone in the company's outstanding growth.
Read more at: Link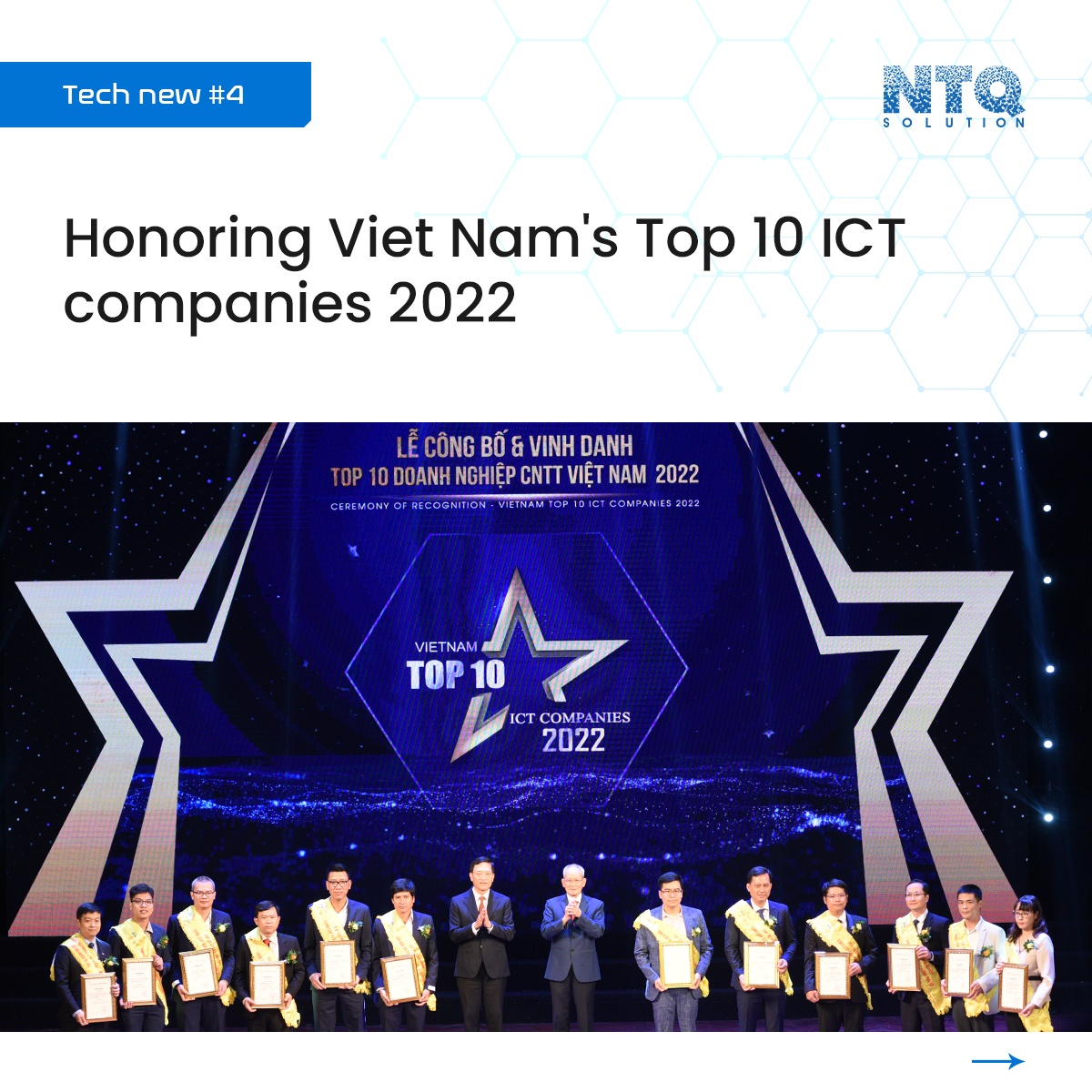 5. Elon Musk shows off humanoid robot prototype at Tesla AI Day
Musk revealed Tesla was developing an Optimus-like humanoid robot during the final AI Day in August 2021. At the time, the company didn't even have a prototype to display; instead, it brought a dancer on stage wearing a spandex unitard resembling a Tesla Bot.
This year, Tesla staff members were able to demonstrate the potential functionality of the humanoid robot they are creating, including with actuators created by Tesla that act as the robot's muscles and adaptable robotic hands that will enable the robot to grip and move a variety of objects.
At Tesla 2022 AI Day, CEO Elon Musk explained that they were holding this AI Day event, and showing off its robot prototype, "to convince some of the most talented people in the world to join Tesla and help make it a reality". This event was mainly for recruiting purposes.
The annual Tesla AI Day demonstrates the most cutting-edge technologies from all of the company's operating divisions. It is comparable to Apple's yearly release event, but with a stronger emphasis on what is to come in the future. Apple unveils iPhones that will be available for purchase the next week, while AI announces technologies that may not even be fully developed for several more years.
Tesla's AI event is growing in popularity over time and has a livestream that is viewed by millions of people worldwide.
Read more at: Link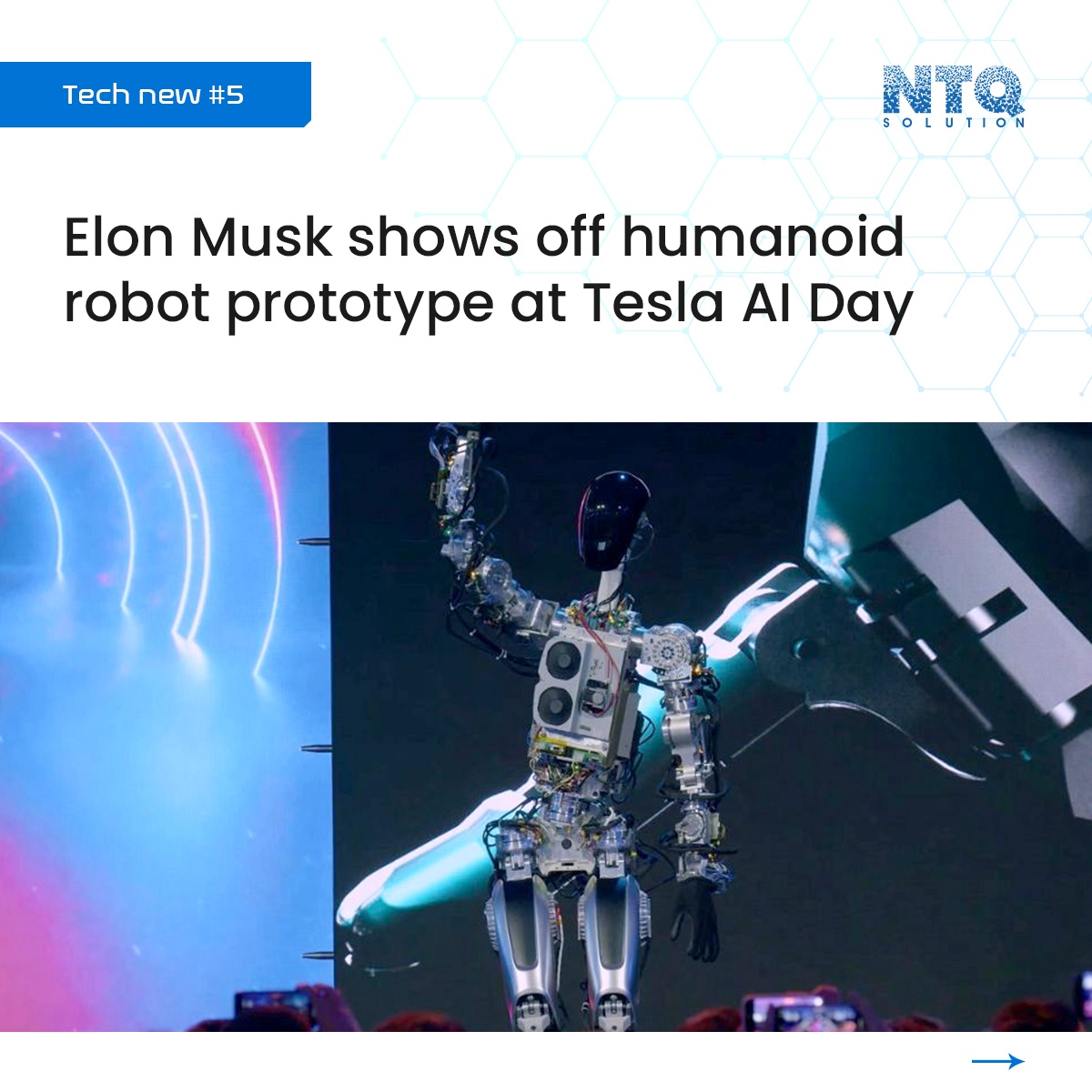 6. Google shuts down Translate service in China
Google announced that it had discontinued its service in mainland China due to low usage.
Users are now directed to the Hong Kong version of the service through Google Translate's dedicated page for mainland China. This, however, is inaccessible from China's mainland.
In 2010 due to severe internet censorship by the Chinese government, Google withdrew its search engine from China. Since that time, Google has struggled to do business in China. The discontinuation of Google Translate in China represents a further pullback by the American technology giant from the second-largest economy in the world.
Read more at: Link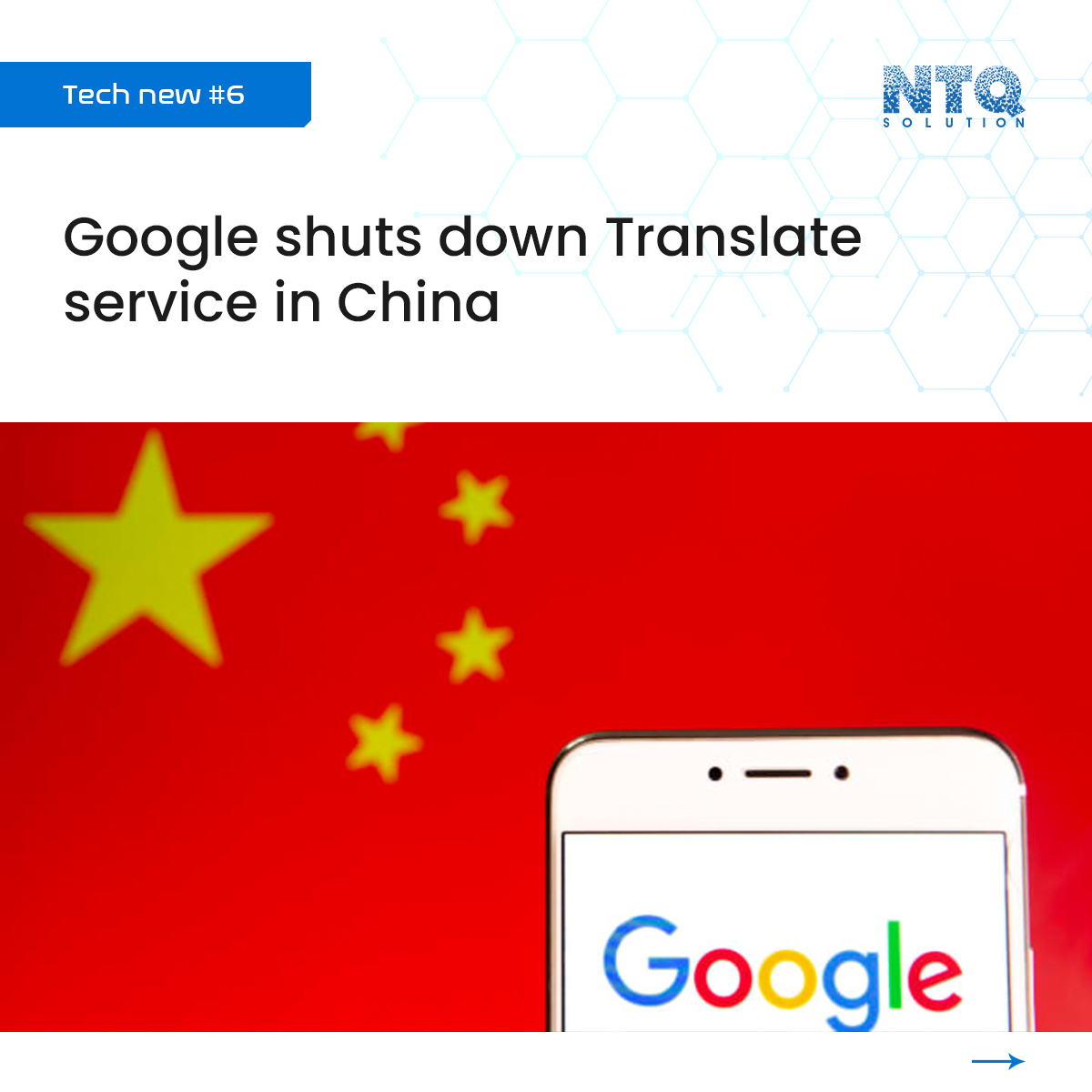 7. Amazon, Microsoft and Google face UK investigation over dominance in cloud computing
A probe into Amazon, Microsoft, and Google's dominance on the cloud computing industry is being investigated by the British media regulator Ofcom.
The watchdog will start research in the coming weeks to look at the status of companies offering public cloud infrastructure and determine whether they obstruct competition in any way. Ofcom stated that it will complete its investigation and publish a final report, outlining any issues and suggested solutions, within 12 months.
The investigation will concentrate on so-called "hyperscalers," which allow companies to acquire processing power and data storage from external servers rather than hosting it on their own private infrastructure. Examples include Amazon Web Services, Microsoft Azure, and Google Cloud.
Read more at: Link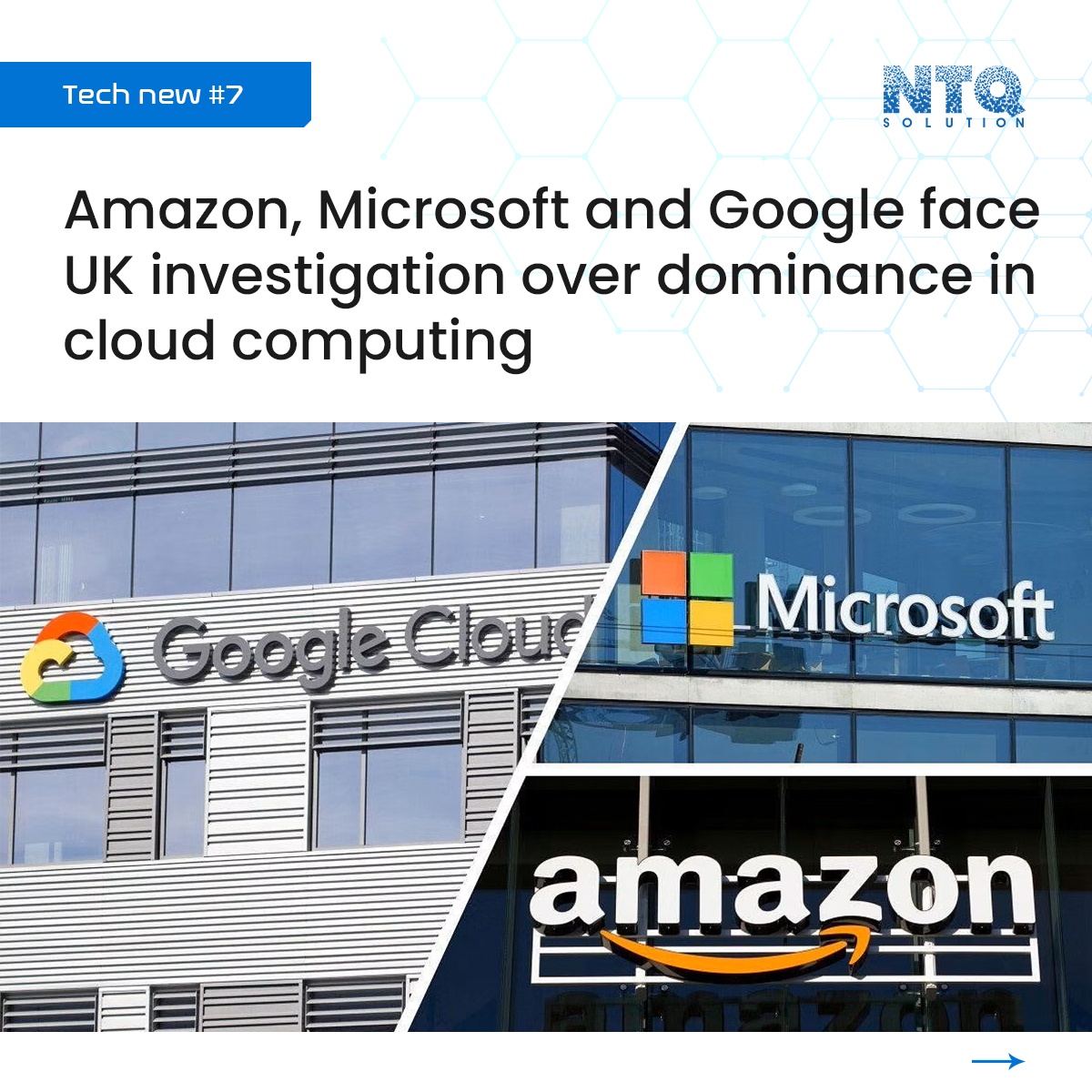 Looking for certified & experienced
developers
600+ experts

Flexible Engagement

NDA Protection

100% Satisfaction

24x7 Support
NEWSLETTERS SUBSCRIPTION
Get expert insights on digital transformation and event update straight to your inbox