August came to close with many important tech news in global and Vietnam. From top companies like Meta and Netflix to tiny startups vying for your attention. All latest has in our monthly technology news!
1. Viet Nam to make Apple Watch, MacBook for first time
According to Nikkei Asia, Apple is in discussions to produce Apple Watches and MacBooks in VietNam for the first time as the US tech giant seeks to diversify production away from China.
Apple has asked suppliers to build up a trial production line in Vietnam for the manufacture of the MacBook. With the manufacture of a wide range of signature items for the American corporation, including iPad tablets and AirPods headphones, Viet Nam is already Apple's most significant production hub outside of China.
The Apple Watch is significantly more complex than other products, say industry insiders, because many components in such a small case require a high degree of technological skill. They said that manufacturing the product would benefit Viet Nam in its efforts to develop its tech manufacturing industry.
Read more: Link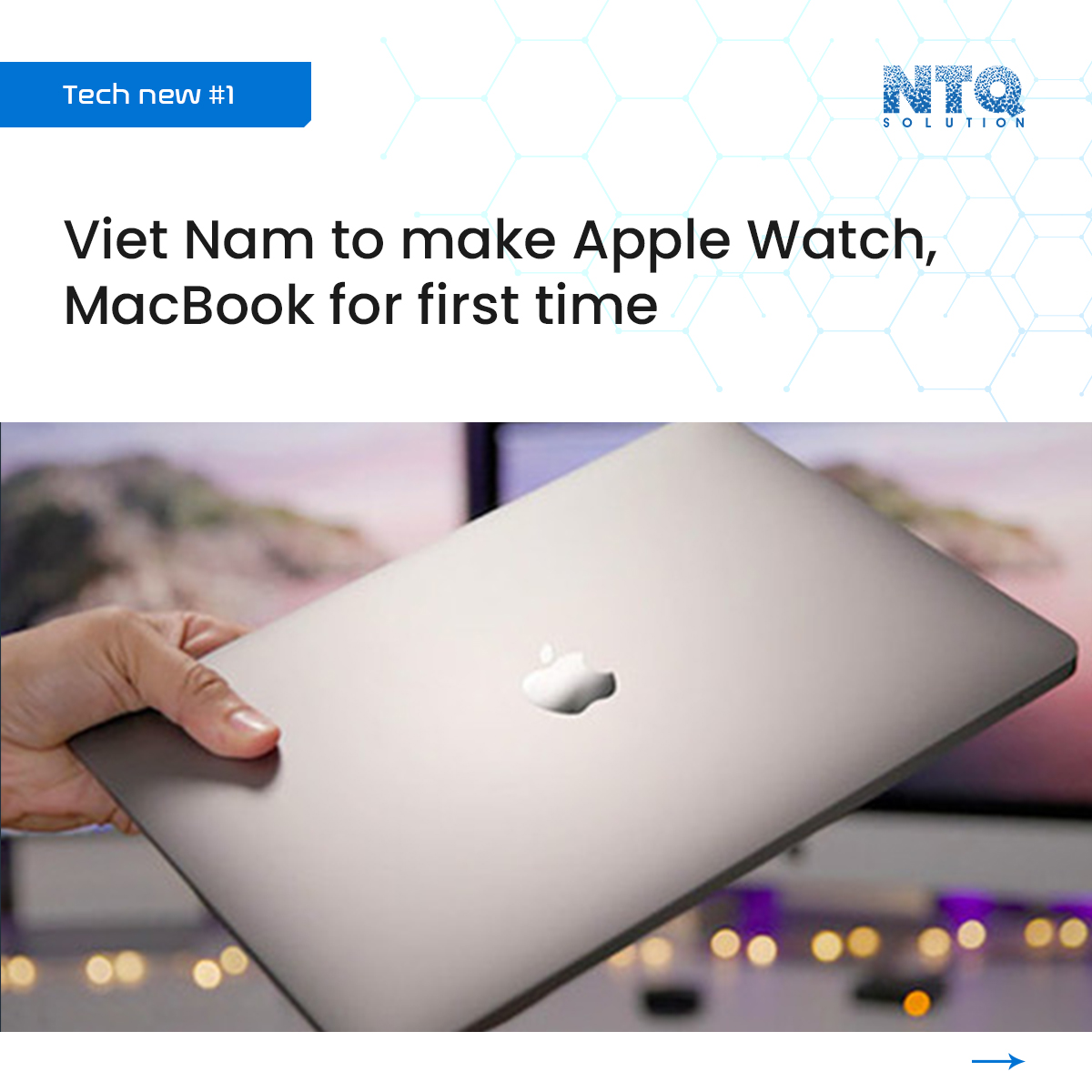 2. Artificial intelligence, machine learning applied to petroleum exploration
With an accuracy rate of over 80%, the Vietnam Petroleum Institute (VPI), a subsidiary of the Vietnam Oil and Gas Group (PetroVietnam), has used artificial intelligence (AI) and machine learning to rapidly detect the presence of fractured granite basement, reducing the time and expense associated with exploration.
The VPI has developed a fracture prediction solution that uses artificial intelligence and machine learning to help precisely identify the presence of fracture systems based on real-time data to optimize this process. A forecast accuracy rate of more than 80% was found when the VPI examined the model's performance using drilling data from 12 wells in some fields with comparable geological characteristics.
Results are shown on the machine learning operations (MLOps) platform, which is anticipated to help increase drilling efficiency, guarantee process safety, and reduce the length of rig rental. Depending on the drilling strategy used by each contractor, the cost savings could total hundreds of thousands of US dollars.
Read more: Link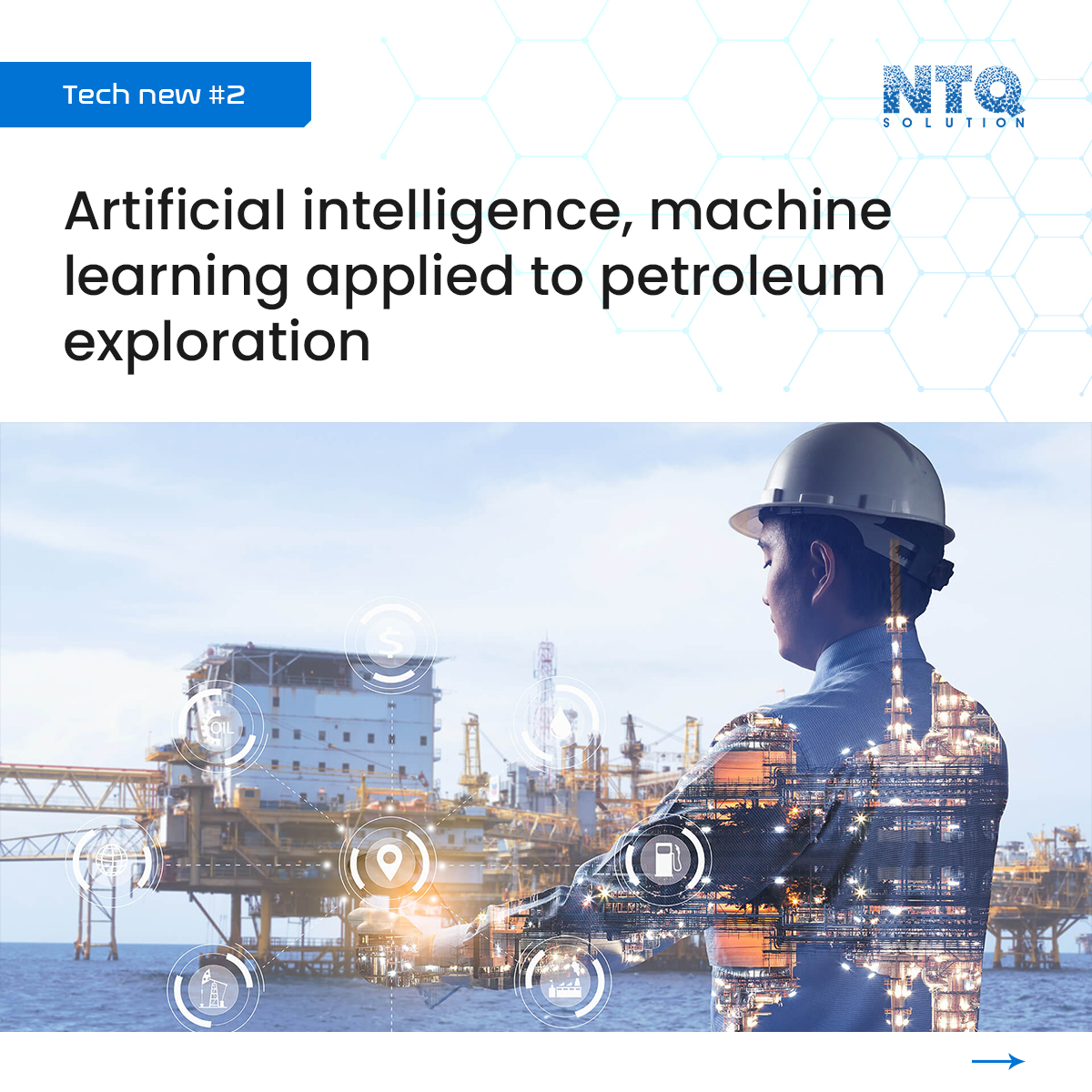 3. Creating a legal corridor for blockchain development in Viet Nam
Early in August 2022, the Viet Nam Blockchain Association and the Foreign Affairs Committee of the National Assembly jointly hosted a conference on foreign experience in developing blockchain technology and recommendations for VietNam.
The conference aims to share knowledge and experience, standardize approaches for applying blockchain technology, advance the legal system, and construct the institutions and regulations needed to establish a legal framework for technology-related activities.
The Document of the 13th Party Congress, for the first time, highlighted digital transformation and digital economic development, emphasizing the need to develop the digital economy based on science, technology, and innovation to ensure that Viet Nam will not be "left behind" in the technological development of many other countries.
Read more: Link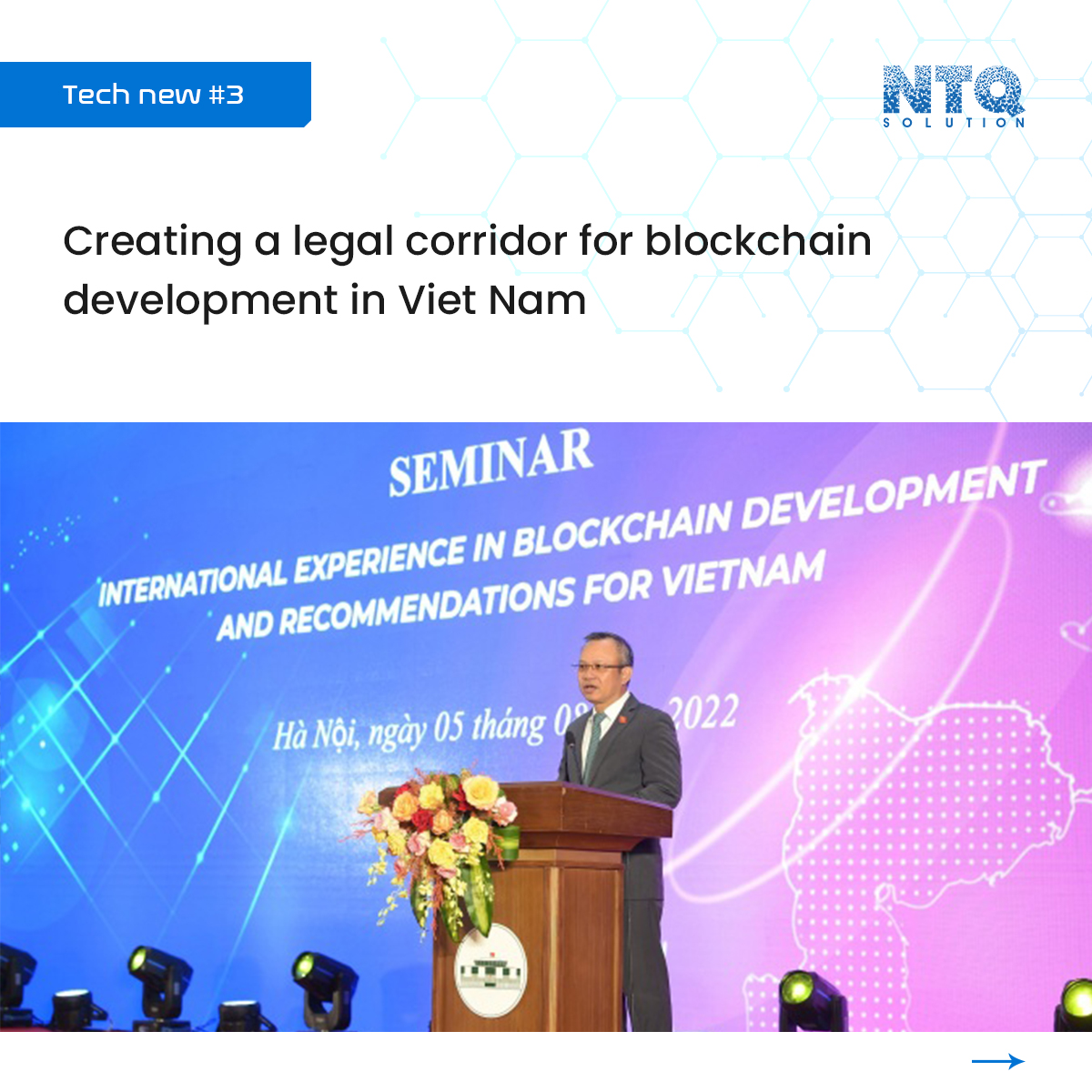 4. AWS announces new edge locations in Vietnam
Amazon Web Services, Inc. (AWS), an Amazon.com company, has marked its presence expansion in Vietnam by announcing on August 31 the launch of the first two AWS edge locations in the country in Hanoi and Ho Chi Minh City.
With the launch, customers in Vietnam can expect up to a 30 percent improvement in first-byte latency for data delivered through the new edge locations that provide secure, reliable, and high-performing connectivity to the rest of the AWS global network.
Managing director for Amazon Web Services in ASEAN Conor McNamara said, "We are committed to expanding our infrastructure in Vietnam in response to customer feedback, bringing new services and more advanced cloud technologies closer to our local customers."
Read more: Link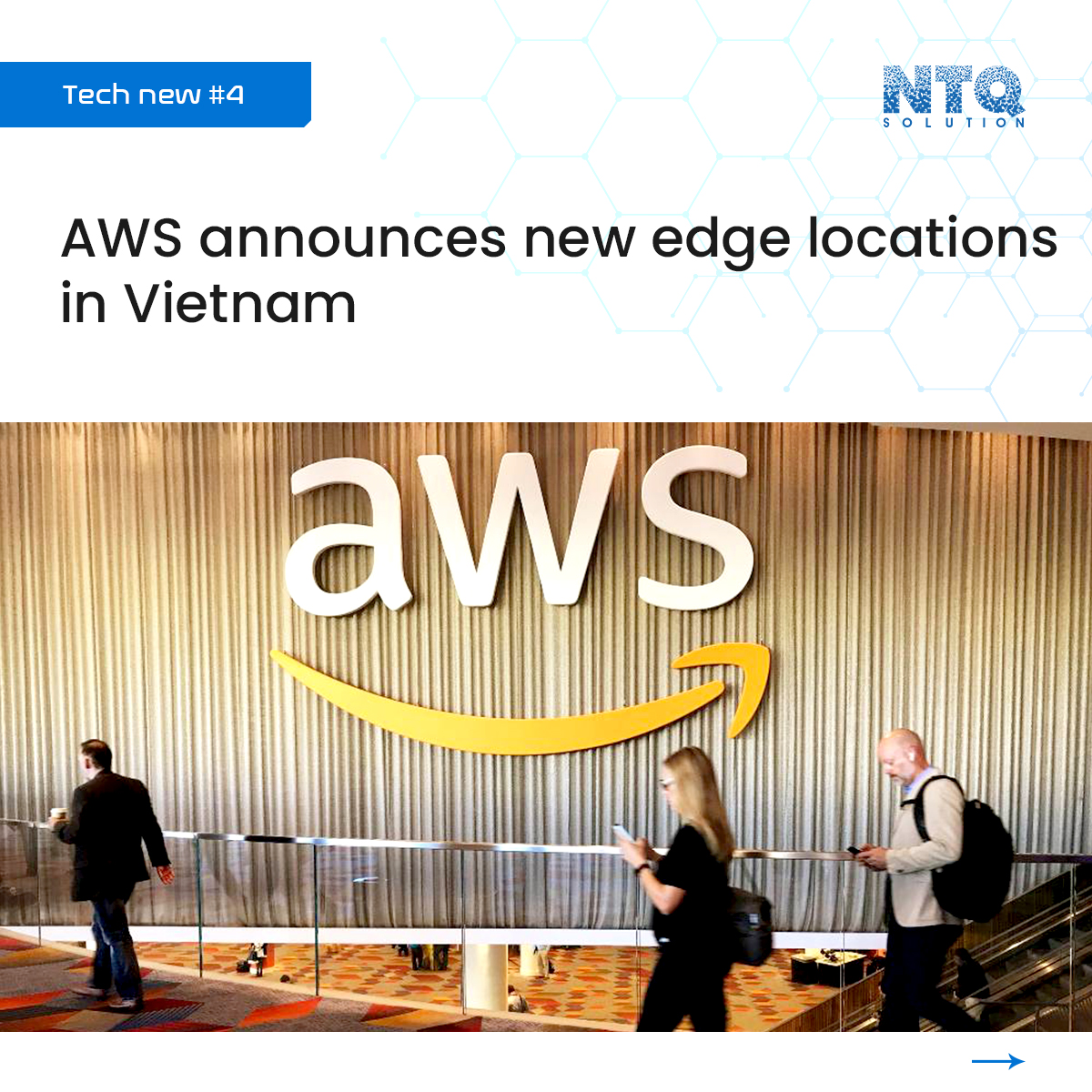 5. Meta to debut new VR headset in October, Mark Zuckerberg tells Joe Rogan
The new virtual reality headset will be unveiled by Meta's CEO Mark Zuckerberg's firm in October. The Facebook founder claimed in a podcast on the Joe Rogan Experience that the next Meta VR headset will have new capabilities that will give consumers a sense of "social presence." Zuckerberg said the new VR headset would contain more cutting-edge eye- and facial-tracking features. He explained that these features would make it possible so that when people smile or frown, their digital avatars will do the same in virtual reality.
Read more: Link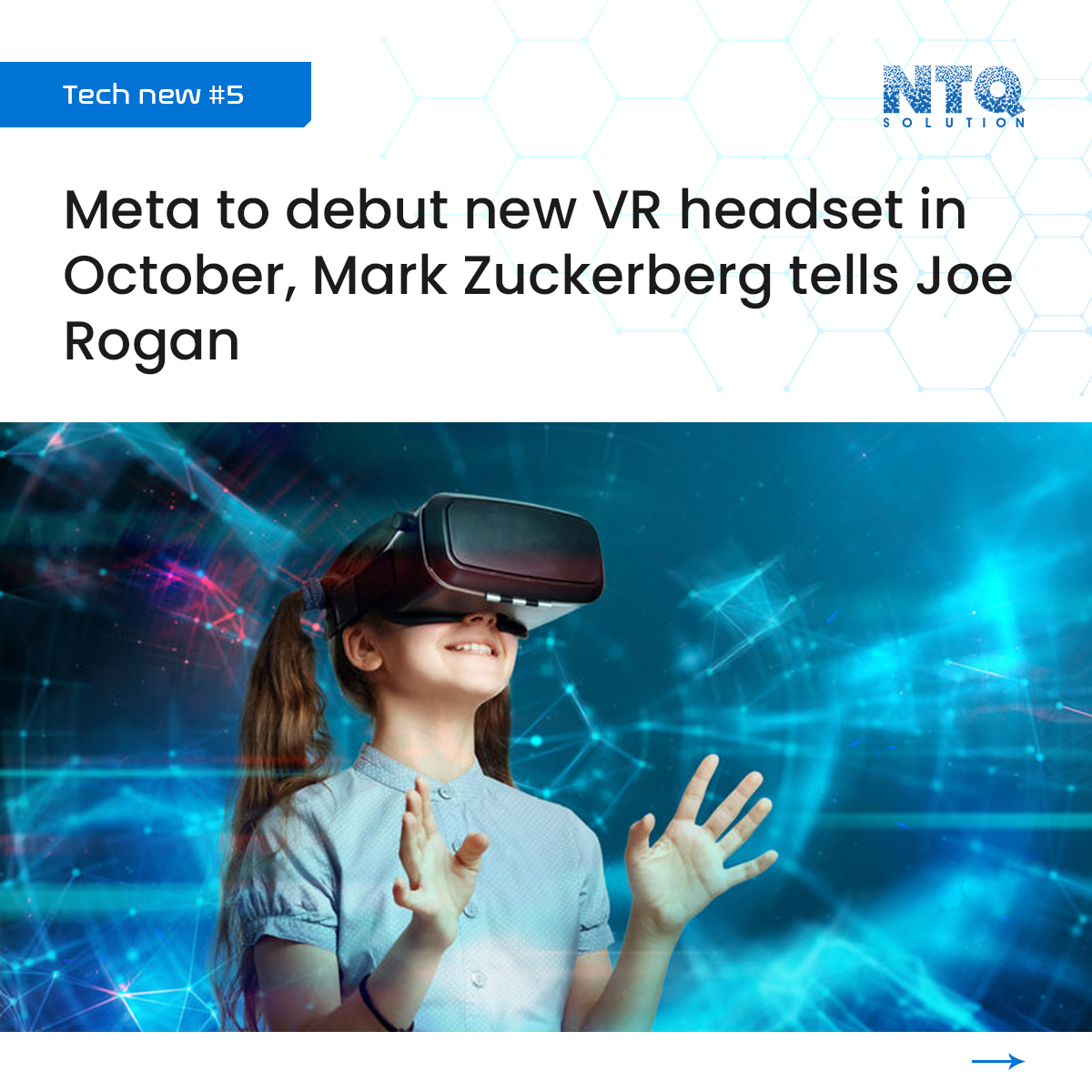 6. Indonesian e-commerce giant buys local crypto exchange for $8 million
Indonesian tech company PT GoTo Gojek Tokopedia Tbk (GoTo) bought PT Kripto Maksima Koin, a local crypto exchange, to diversify its assets. The deal makes a landmark in merging mainstream and crypto in the fourth most populated country in the world. 
As reported by Reuters, the sum of the acquisition of 100% shares by the country's "biggest tech firm" came to 124.84 billion rupiahs ($8.38 million). The deal was finalized on Thursday, according to Indonesian media.
GoTo didn't reveal any specific plans for PT Kripto Maksima Koin's further development. Still, in an official statement, its representatives explained t deal as part of its effort to become "a diverse money management hub."
Read more: Link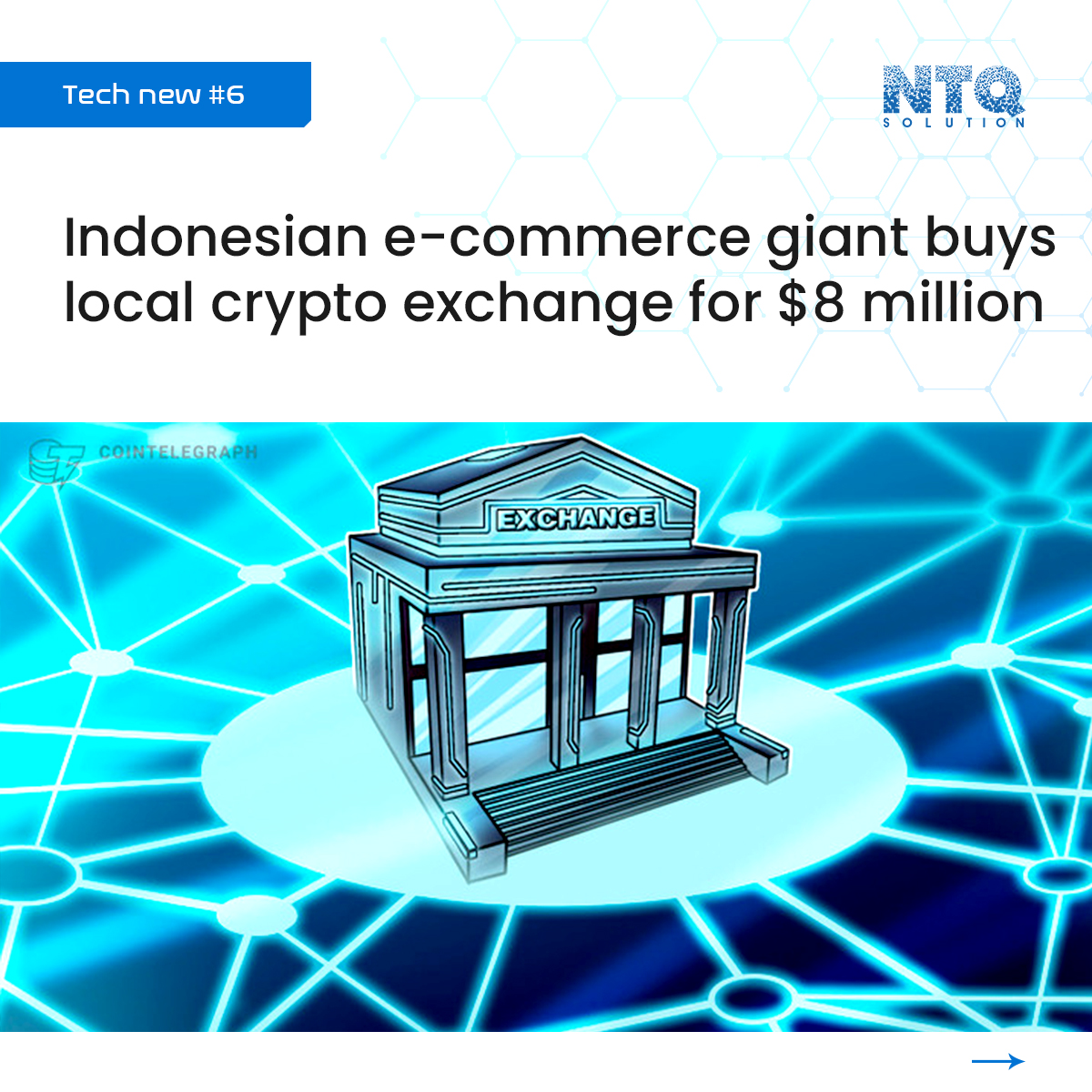 7. Netflix to Ban Crypto-Related Commercials on Ad-Supported Subscription: Report
The streaming giant - Netflix -  is hesitant to allow crypto-related advertisements to be telecasted on its platform. This decision, reportedly, is based on the regulatory uncertainty that has been shadowing the crypto sector. 
The advertisements shown on Netflix are being planned to be unskippable. Hence, viewers will find themselves exposed to the crypto sector and the financial risks associated with it, The Sydney Morning Herald said in its report.
Along with the crypto sector, Netflix may deny allowing ads related to politics and gambling apps to feature on the platform.
Read more: Link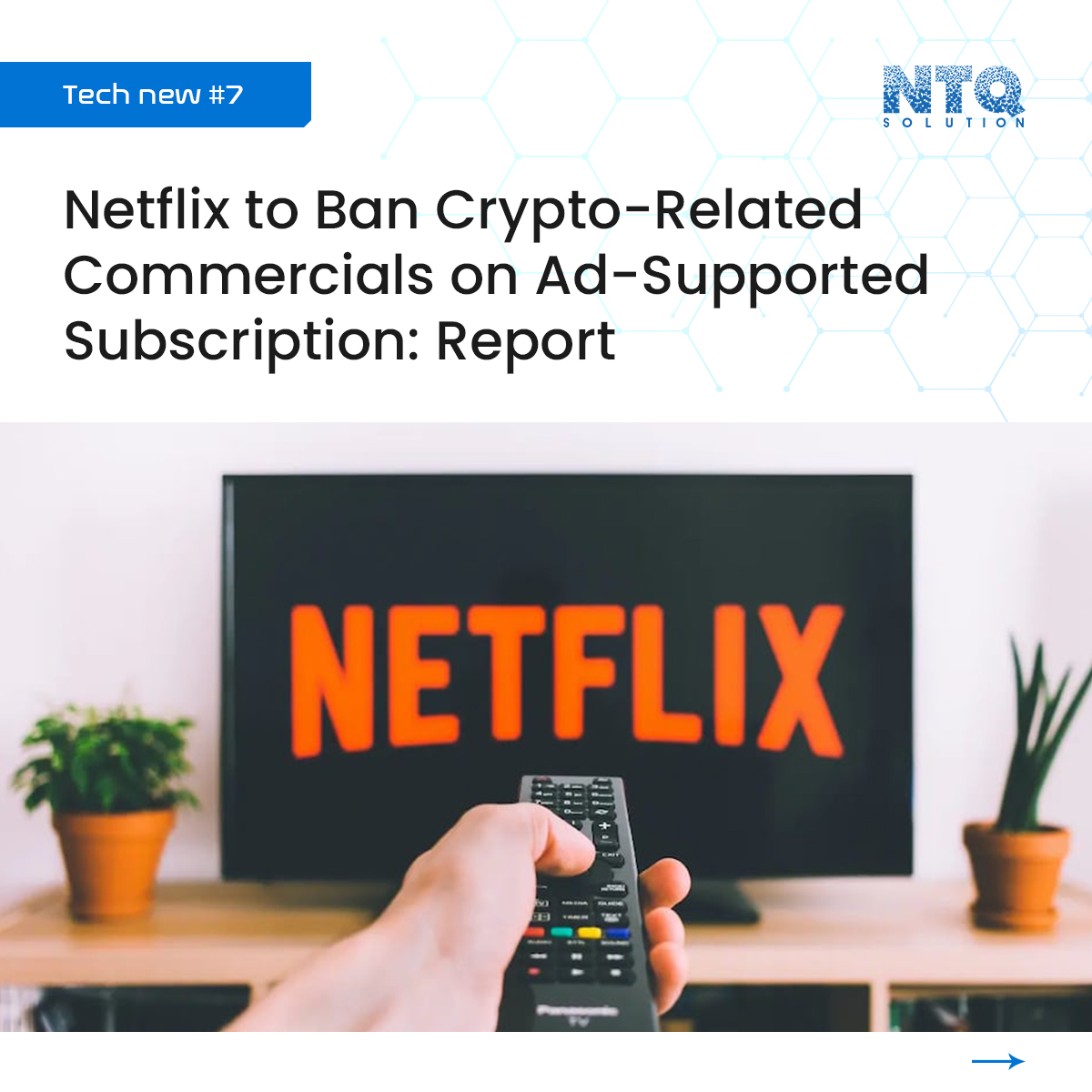 Looking for certified & experienced
developers
600+ experts

Flexible Engagement

NDA Protection

100% Satisfaction

24x7 Support
NEWSLETTERS SUBSCRIPTION
Get expert insights on digital transformation and event update straight to your inbox