We are living in a Digital Transformation and Artificial Intelligence (AI) world. We now applicate Artificial Intelligence (AI) in practically every aspect and field of life because of its outstanding features such as the computer's "self-learning" ability, self-judgment, and analysis of enormous amounts of new data at high speeds without human intervention.
In 2022, AI innovation continues to be stronger than ever before, and at the same time, remain the most transformative technology supporting the digital transformation of businesses around the world. According to Precedence Research, the artificial intelligence (AI) market size is projected to surpass around US$ 1,597.1 billion by 2030 and is expanding growth at a CAGR of 38.1% from 2022 to 2030. With the increasing application of Artificial Intelligence (AI) technology in Digital Transformation, let's take a look at the most popular AI trends in the first half of 2022 and beyond with NTQ Solution.
#1. ROI Driven AI implementation
AI will help boost revenue by 30%, but it might be very challenging to get a predictable and positive ROI from AI projects. Thus, In 2022, businesses focus on collaboration between business teams and IT teams to determine the business results of AI deployments. Return of Investments in the Artificial Intelligence projects can be seen from many different angles, not only as a pure profit in cash. As the survey made by Deloitte says, the top areas where data science projects deliver value include:
Customer experience and service

Streamlining processes with automation

IT operations and infrastructure

Planning and decision making

Building insights and predictions
Although planning the ROI from AI might be challenging, as there are a lot of factors, changes, and experiments, there is a set of rules which can be very useful in predictions: Define needs, business value and set up the goals; Plan the funding; Verify the skills of your team; Choose the right technology; Test it before scaling.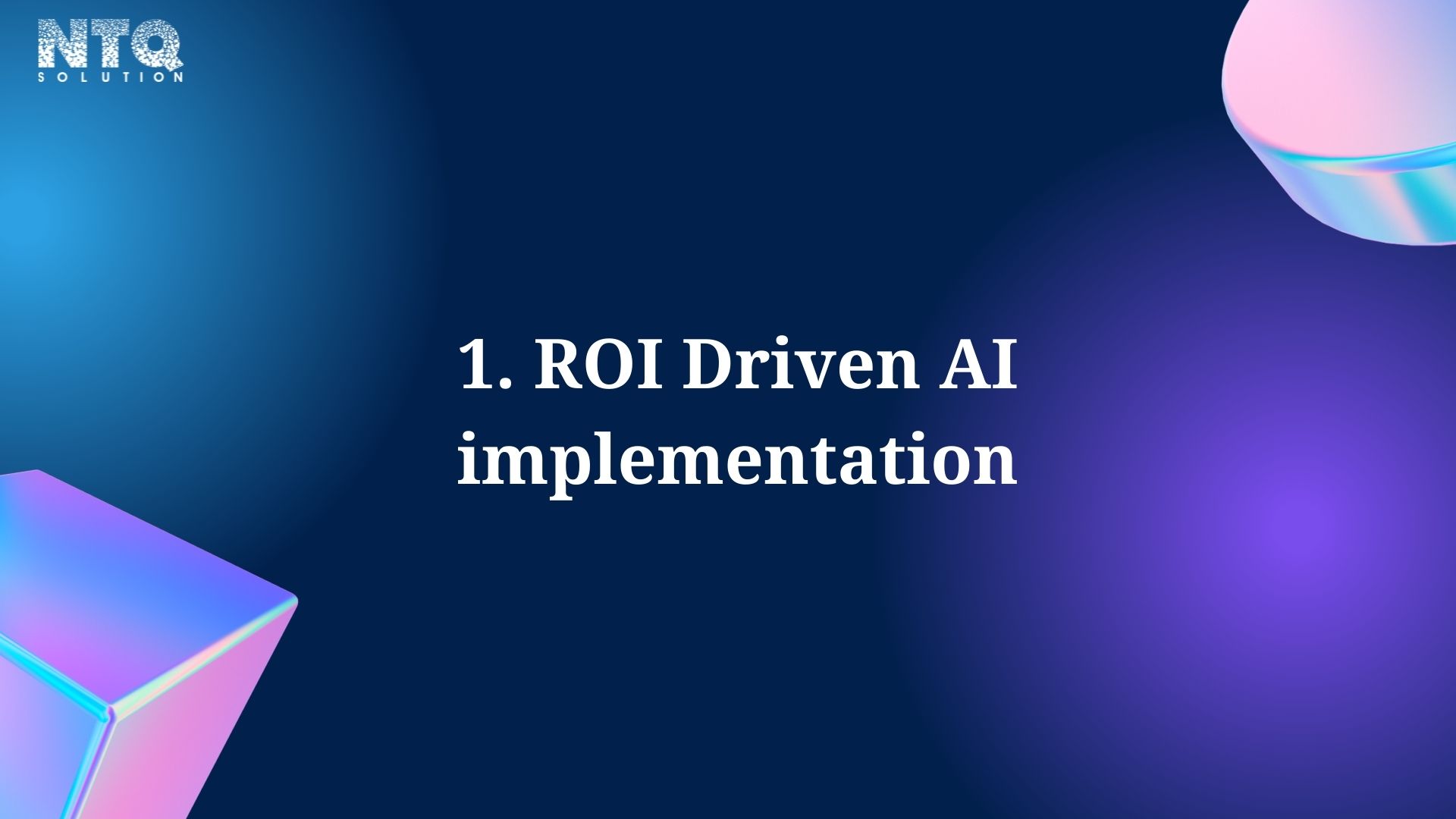 #2. Talent shortages
Human resources, such as engineers and AI experts, are being invested and concentrated more than ever before due to the rapid growth of AI. The market demand for people with AI skills is becoming more competitive than ever, and this trend will continue to increase for years to come. As a result, strategic relationships will become increasingly important in businesses and industries.
Recognizing the market's needs, NTQ Solution has pushed and encouraged engineers to practice and achieve many of the world's leading AI certifications, including Tensorflow certification. Adding Tensorflow certification demonstrates the technological in-depth of NTQ Solution's engineers as well as enhances the company's competitiveness in international projects. With a digital transformation strategy that includes providing services that meet "World-class" standards, NTQ Solution invested greatly in training the NTQ-ers to master and practice in-depth technological knowledge, thereby bringing the highest efficiency to customers.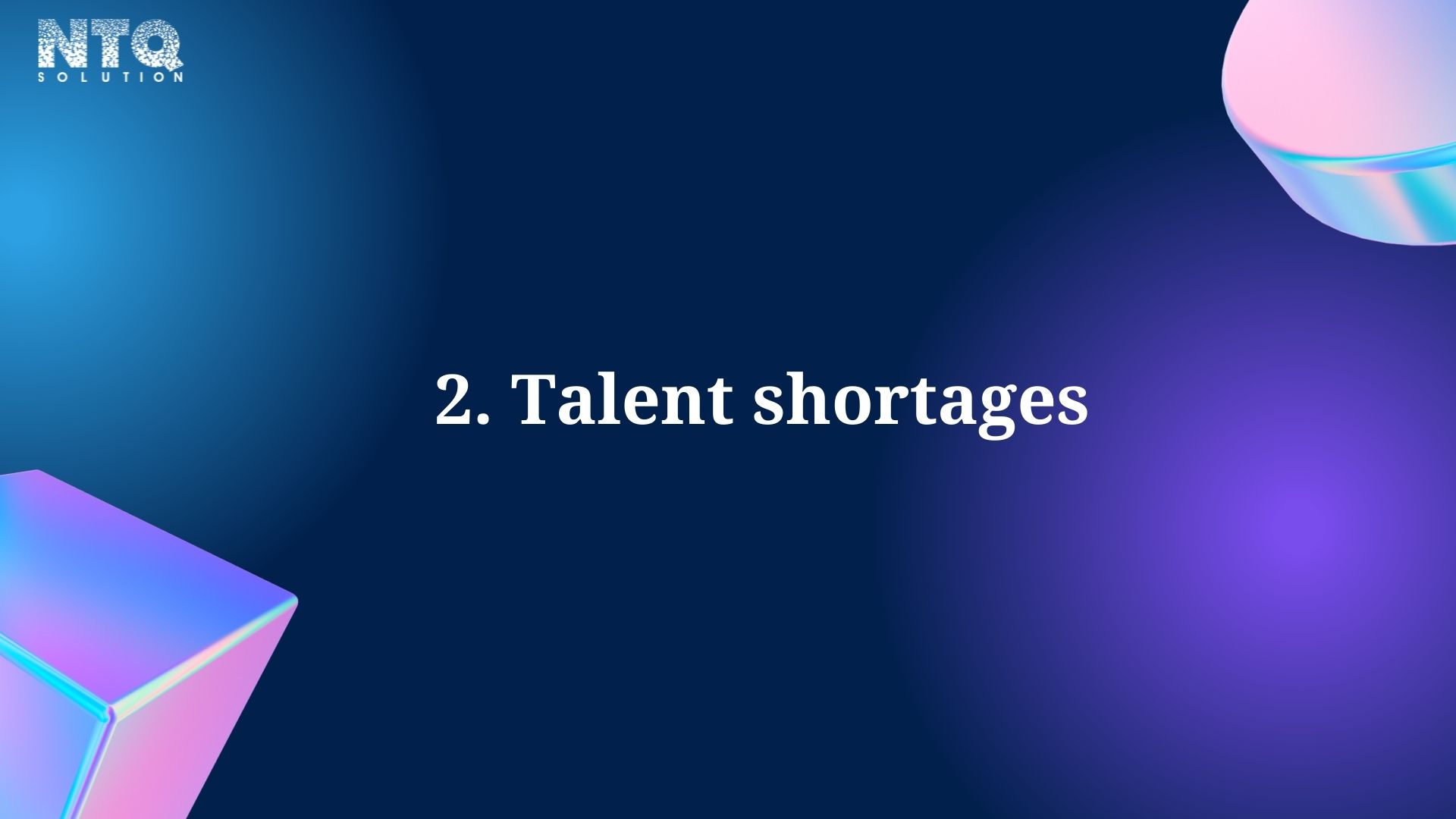 #3. Video analytics
According to industry estimates, the global AI-based surveillance and security market will reach $4.46 billion (USD) in 2023, with nearly half of all countries already adopting AI cameras as vision sensors in advanced AI vision systems. With state-of-the-art facial recognition technology and intelligent monitoring of objects, crowds, perimeters, and vehicles, it has proven to be one of the best AI-powered adaptive Video Analytics solutions available.
Many sensor AI camera solutions have been created and commercialized by NTQ Solution, including the "Facial recognition system" and the "Person counter" (surveillance system). These systems have some unique features, including: Automate timekeeping through facial recognition, Control the entrance, Record the entry-exit history, Analytics data (Based on the number of people entering/exiting, it is possible to make statistics: which stores operate efficiently, during peak times or empty hours to improve business strategies)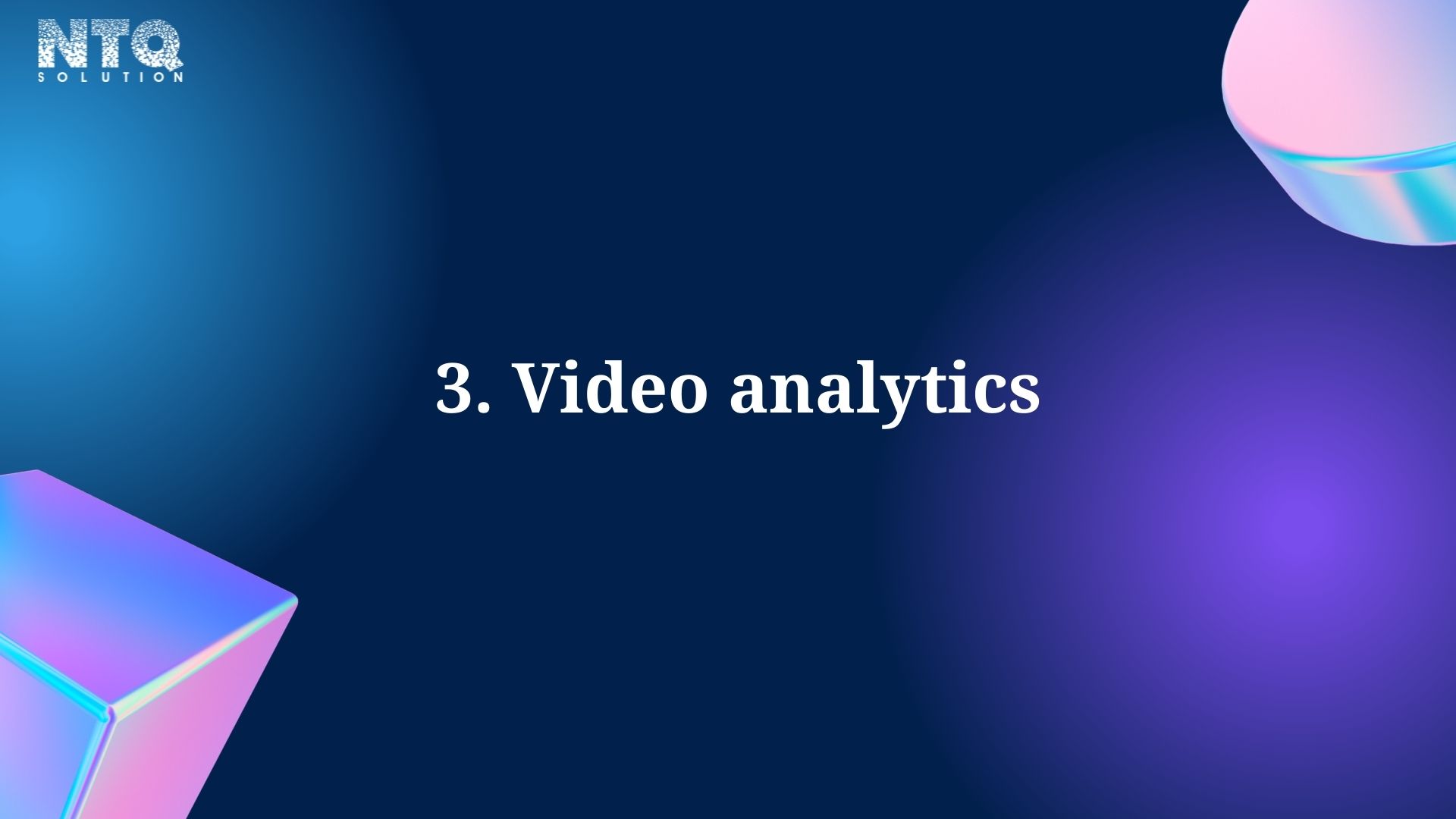 #4. AI in Metaverse
The next phase in AI adoption will be the creation of a digital ecosystem in which different programs and websites can interact and collaborate. 2022 will be critical for unifying the digital world, with firms like Facebook trying to establish a unified digital experience for users.
While VR/Metaverse worlds can technically exist without artificial intelligence, the combination of the two unlocks a whole new degree of verisimilitude. Artificial Intelligence in the Metaverse - can be the bridge between the Virtual and Real through these outstanding features: Accurate avatar creation, Digital humans (3D versions of chatbots), Multilingual accessibility, etc.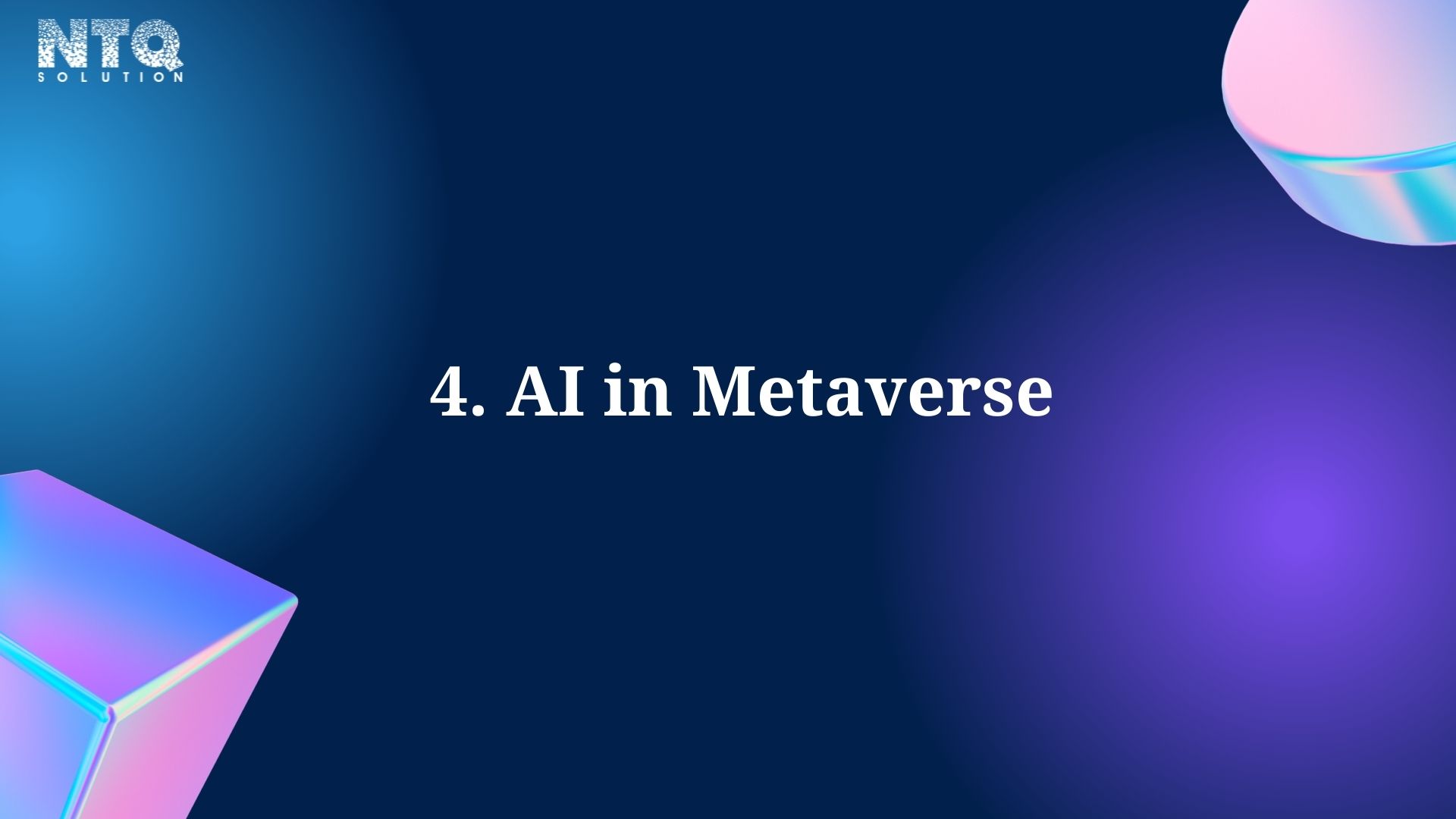 #5. AI and ML with the Internet of Things (IoT)
Artificial intelligence and machine learning are being used to make IoT devices and services smarter and more secure at an increasing rate by adding human-like awareness and decision-making to the environment at hand to ultimately increase efficiency and improve processes. According to Gartner, AI and machine learning will be used in over 80% of IoT activities in enterprises by 2023.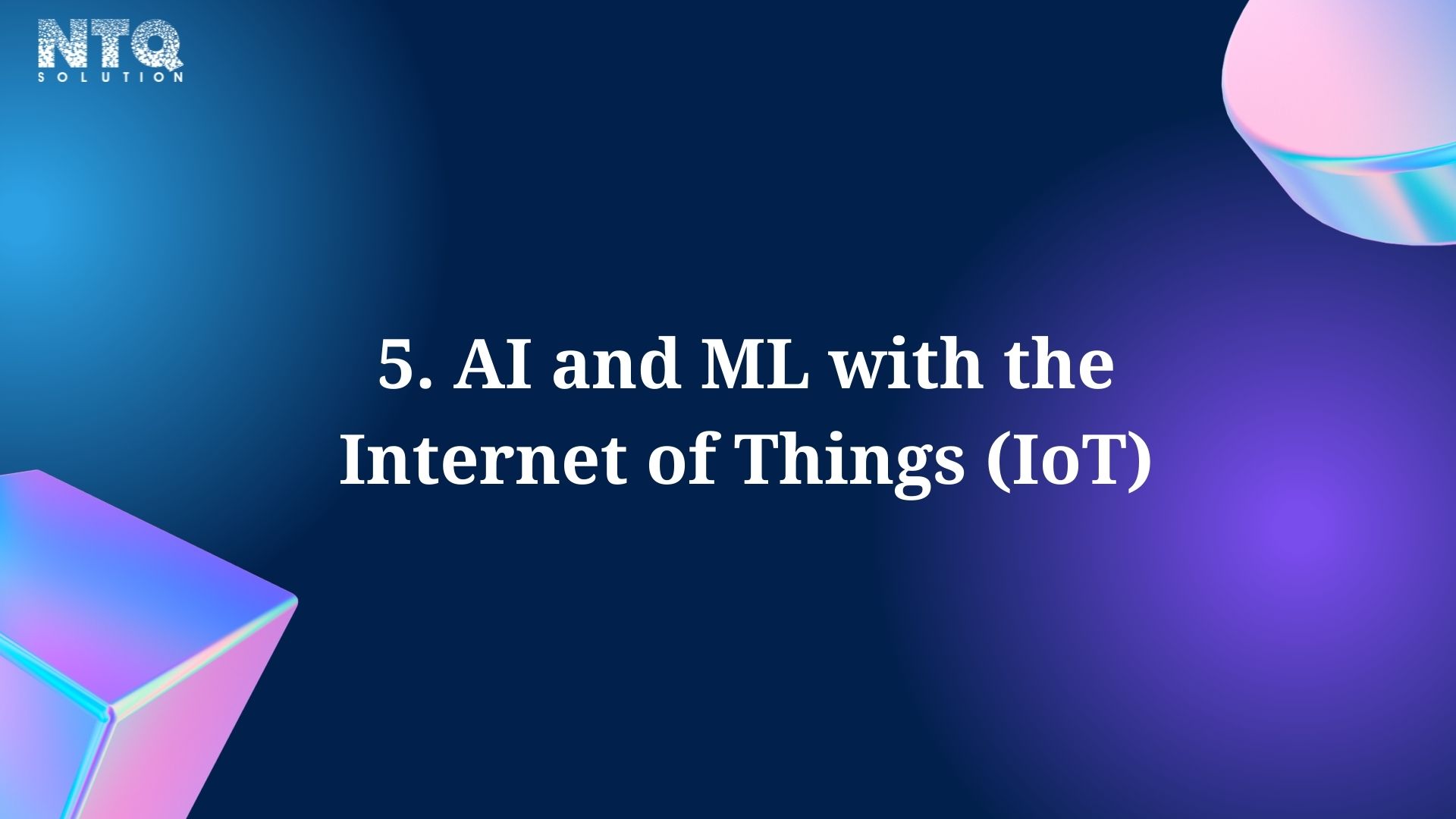 #6. Improved cybersecurity
Artificial intelligence (AI) is becoming more and more important in the field of information security. The cybersecurity industry for AI and machine learning is anticipated to reach US$38.2 billion by 2026. In the next five years, automated cybersecurity solutions could raise global revenue prospects by $5.2 trillion. AI will aid firms in improving their cloud migration strategy and maximizing the value of big data technology.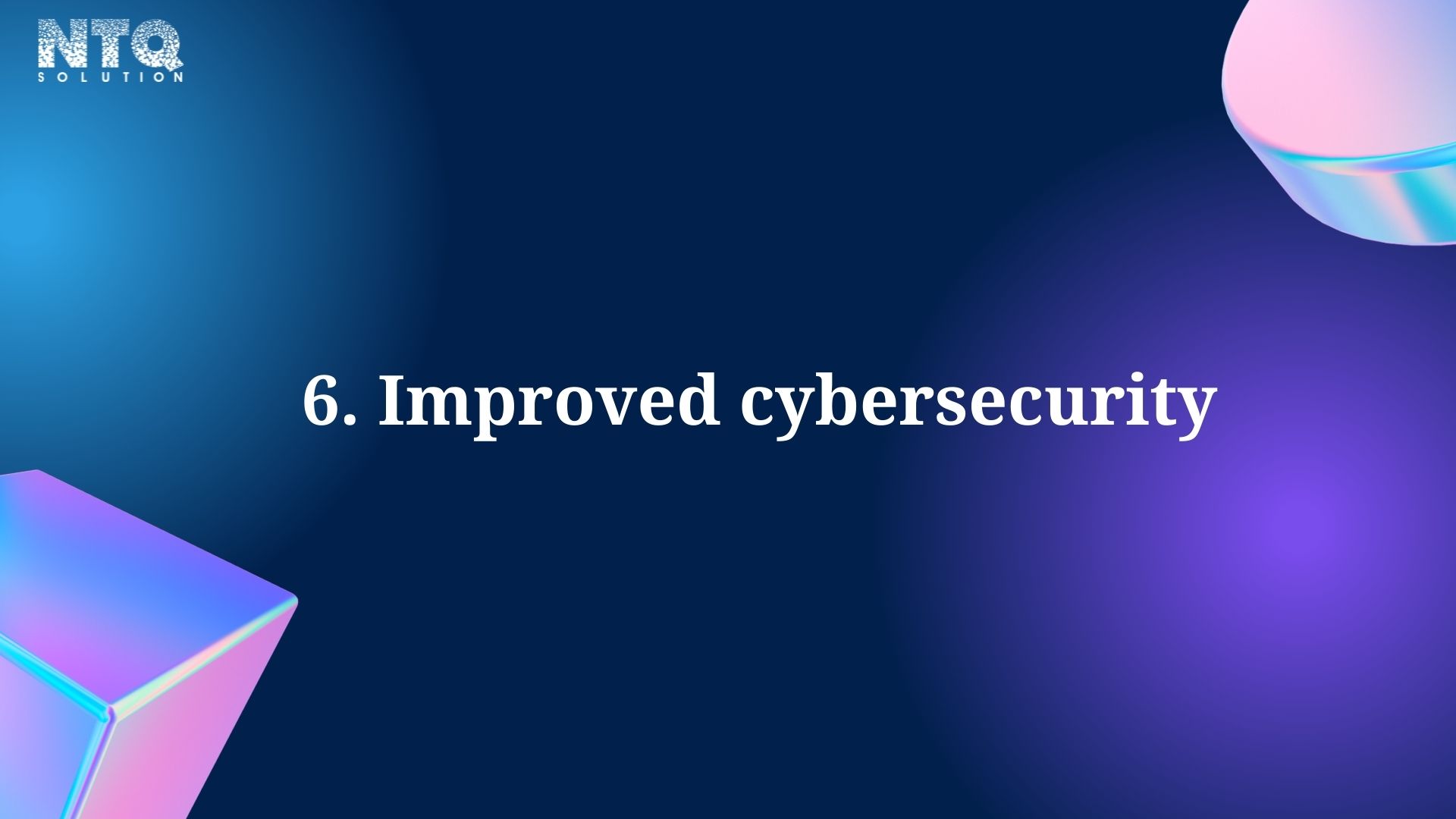 #7. The 'As a Service' business model
In 2022, the global market for public cloud application services is expected to be worth several billion dollars. By using aaS models, organizations can tailor solutions more closely to their needs. An aaS model can provide scalability and cost-effectiveness, decreasing the capital investment organizations must commit to and assisting them in moving to a more operating expense framework.
At NTQ Solution, we've been working on research and development of digital transformation solutions that combine AI technology with domain knowledge to build AIaaS solutions. NTQ Solution's AIaaS solutions are all geared toward helping clients by blending AI into the organization's operation and enabling them to focus on new opportunities.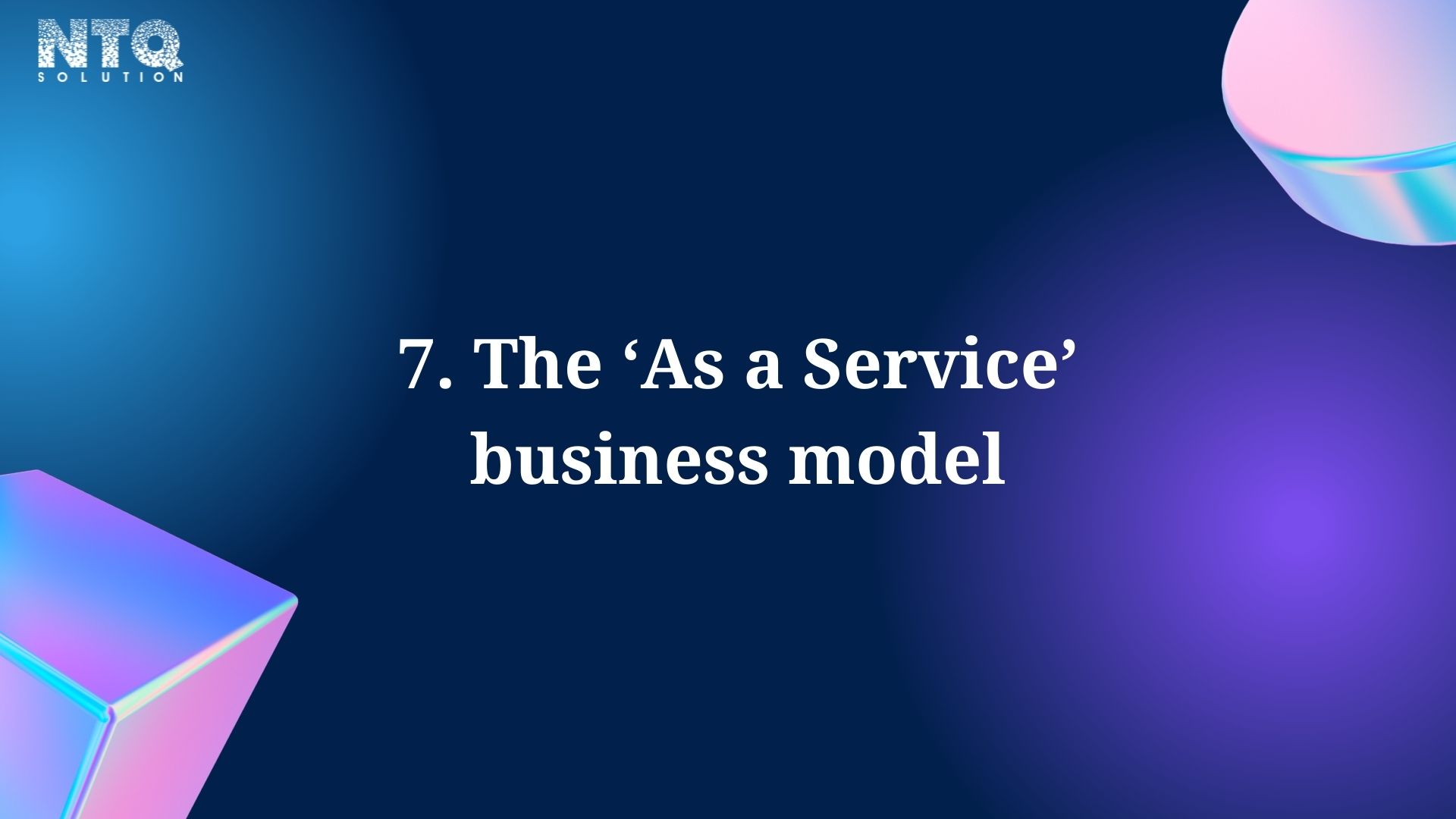 Looking for certified & experienced
developers
600+ experts

Flexible Engagement

NDA Protection

100% Satisfaction

24x7 Support