Recently, NTQ Solution successfully signed the second contract with a big company in the UK, which has doubled the size compared to the first one. The first contract was building an E-commerce system. This time, NTQ Solution will be responsible for developing the system with more modern functions, being able to get big orders from all over the world.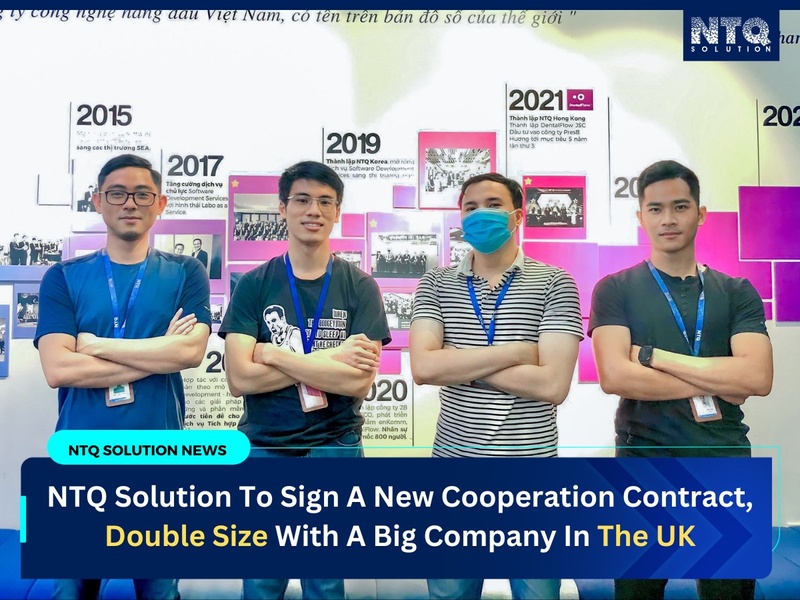 With outstanding results and customer service of the first project, NTQ Solution gained the client's big trust to open a new wider cooperation opportunity.
To meet the customer's demand for upgrading the E-commerce system, NTQ Solution has carefully researched the company's operating system to develop a ticket processing process. Understanding the customer's concern about geographical and time differences, the project team has guaranteed that all members have high skills and experience in working in the international environment so that the project's progress and quality will be delivered exceptionally despite the time zone. Being confident in our quality, NTQ Solution made a Service Level Agreement to give the customer our commitment to delivering the project with the best quality.
The dedication, enthusiasm, and professional competence of NTQ Solution impressed the customer, leading to the second contract in the first month of the year.
This event is meaningful for NTQ Solution because it proves the company's competence in meeting the high demands of international business. Still, it also takes the company closer to the target in 2023, "Beyond Global". In the EU market, NTQ Solution expects to increase the sale to 140% and open a new office in the area.
Looking for certified & experienced
developers
600+ experts

Flexible Engagement

NDA Protection

100% Satisfaction

24x7 Support
NEWSLETTERS SUBSCRIPTION
Get expert insights on digital transformation and event update straight to your inbox