From September 13th to 15th, 2022, NTQ Solution participated in "The World Congress on Innovation & Technology 2022" organized in Penang (Malaysia), and made an impressive mark with participants.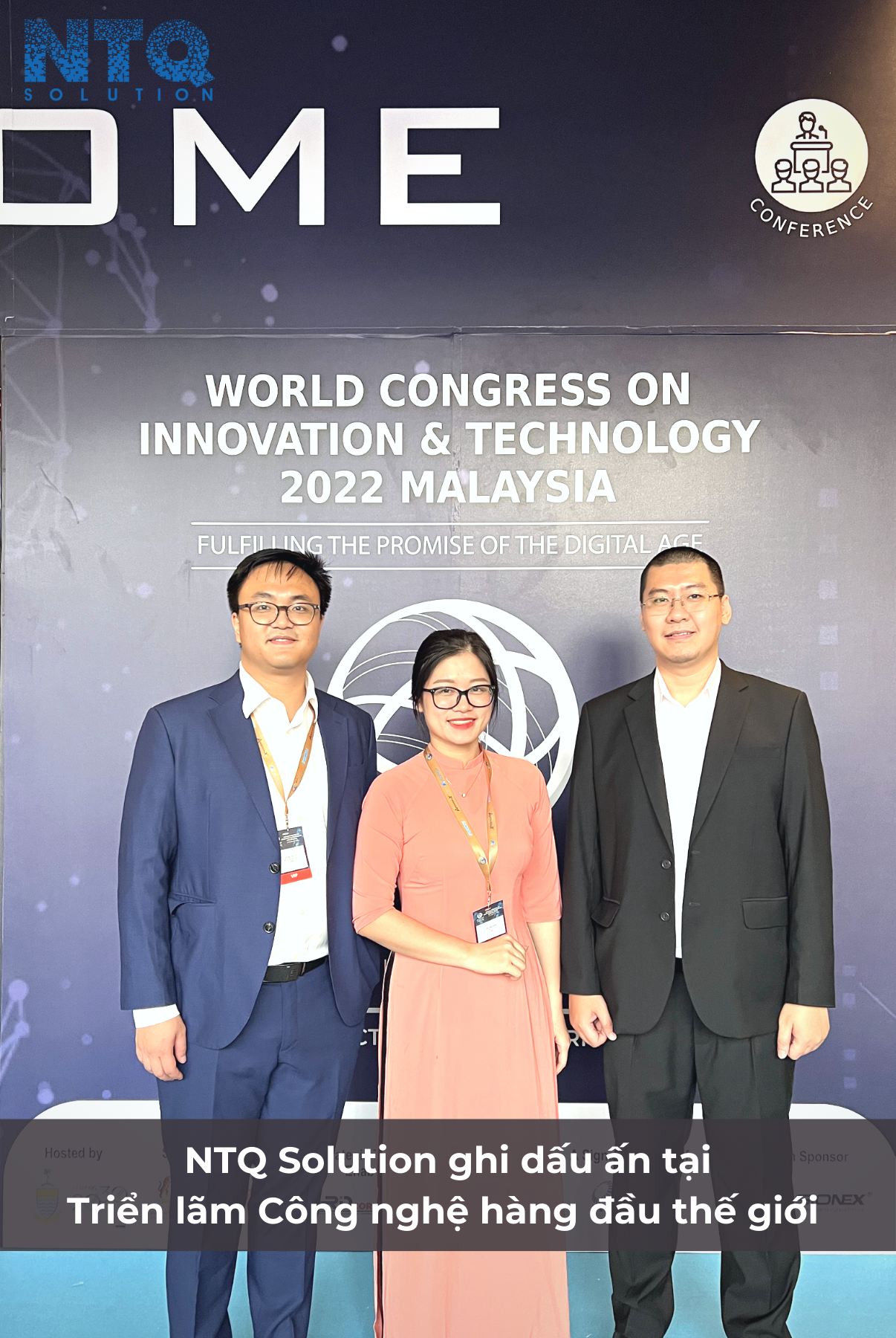 It is an important event with the maximum size worldwide in technology, organized by World Innovation, Technology and Services Alliance (WITSA) and the Malaysian government. More than 4000 representatives from over 80 countries, ten key speakers, and 200+ speakers and panelists participated in the event.
As a world-class event, only big companies with high-tech competency, outstanding products,  and strong potential can join. As a representative of Vietnam, NTQ Solution is the only Vietnamese company that set up a booth to introduce excellent technology products created by Vietnamese talents.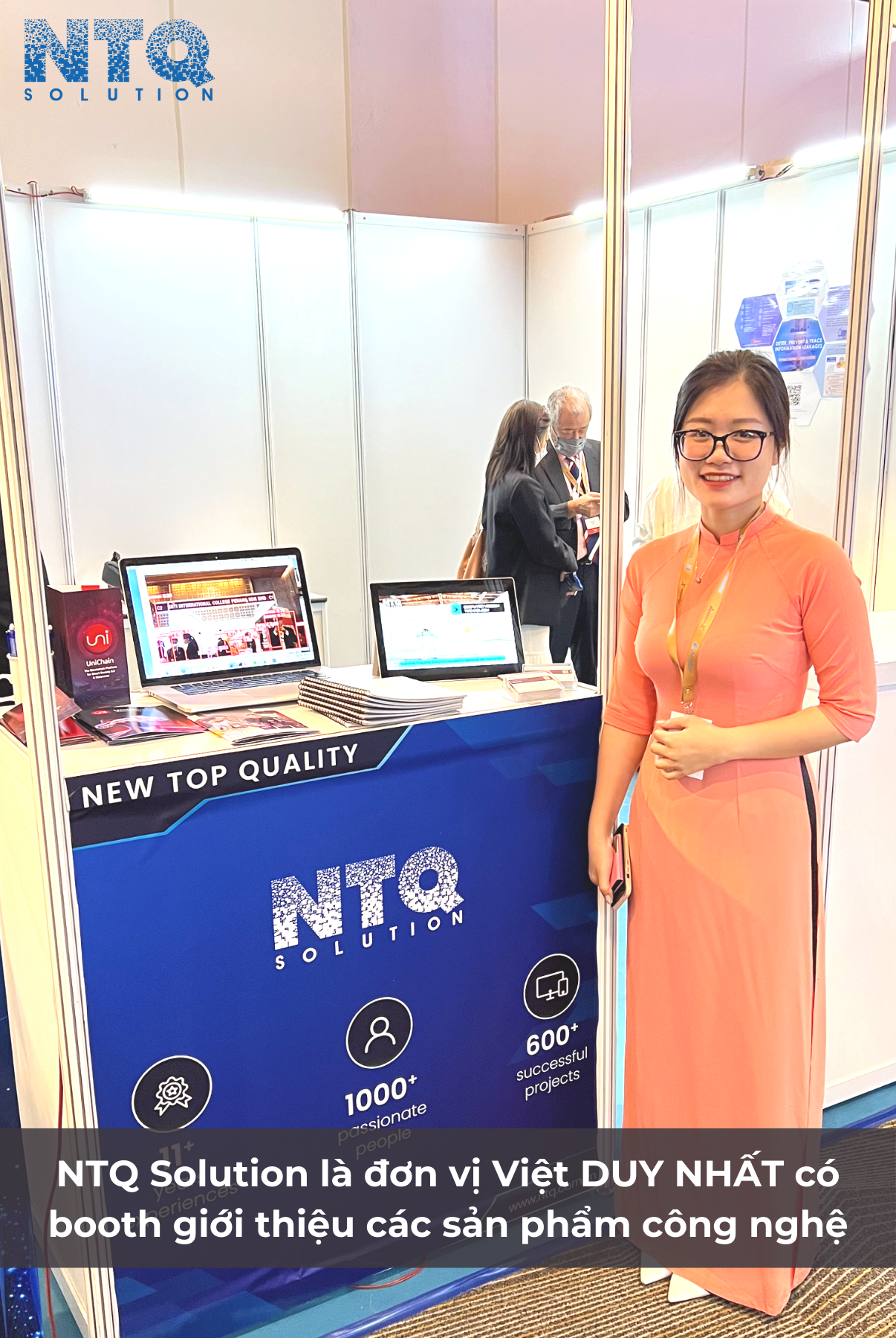 At the event, NTQ Solution showed many products using high technologies like AI, Blockchain, and metaverse, developed by NTQ. Many participants were impressed with NTQ's technology competency and Vietnam in general.
Besides, NTQ Solution actively participated in conferences and discussions about the most advanced technologies and expanded connections with representatives of companies all over the world. NTQ's members have deep technical knowledge, are fluent in English, and have a professional working style that impresses guests worldwide strongly. Many companies shared their interests in cooperation with NTQ about projects like researching to deploy AI applications, restaurant management solutions, or importing the smart security card, iLUTon.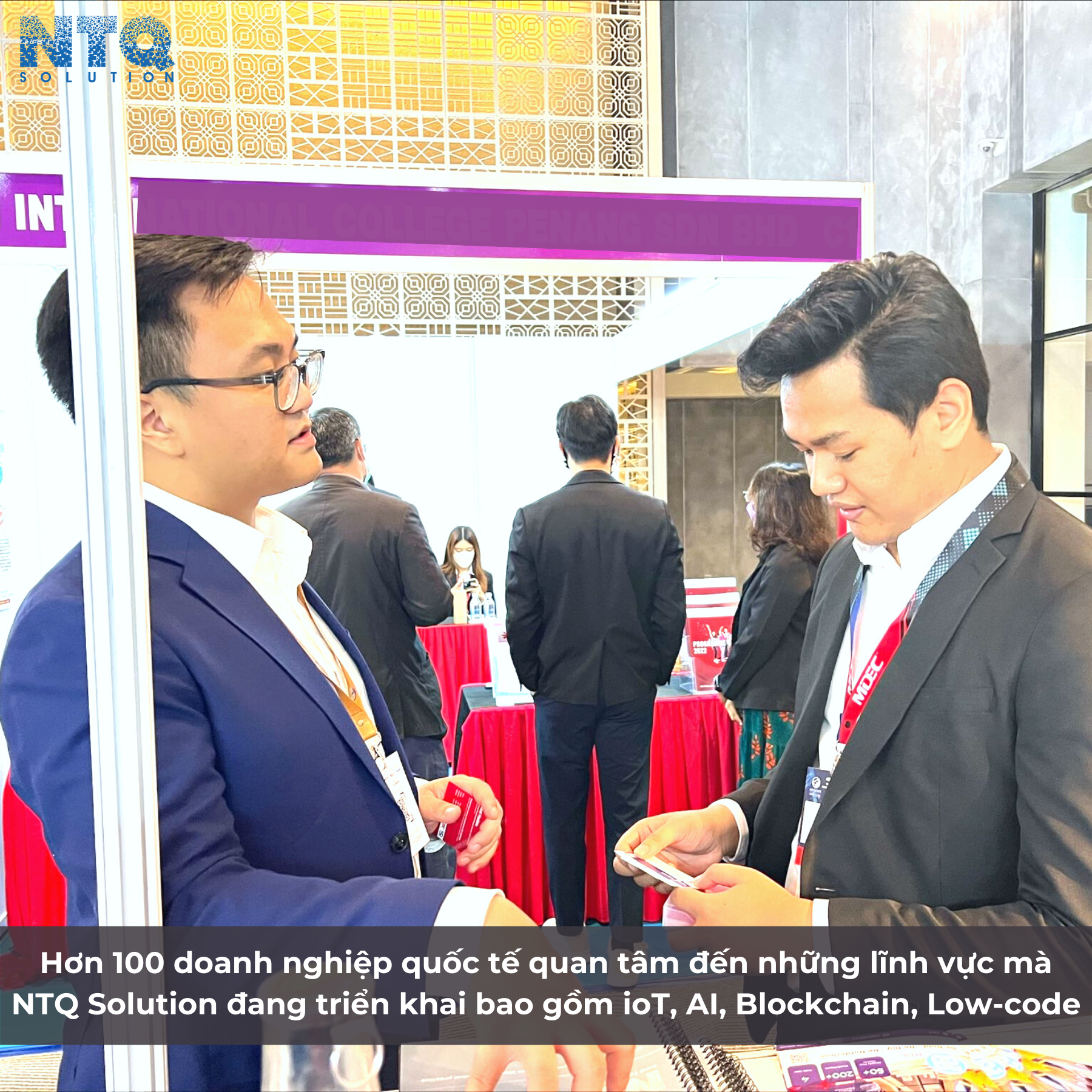 "At the exhibition, NTQ Solution met and connected with hundreds of companies and institutions worldwide. Over 100 companies expressed their interest in sectors that NTQ is developing, including IoT, AI, Blockchain, and low-code, and left their contacts. Incredibly, some prominent government companies like MDEC and SDEC are excited about our technology competency and products, especially our demos using AI and iLUTon card", Mr. Long Luc, Director of 2B, said.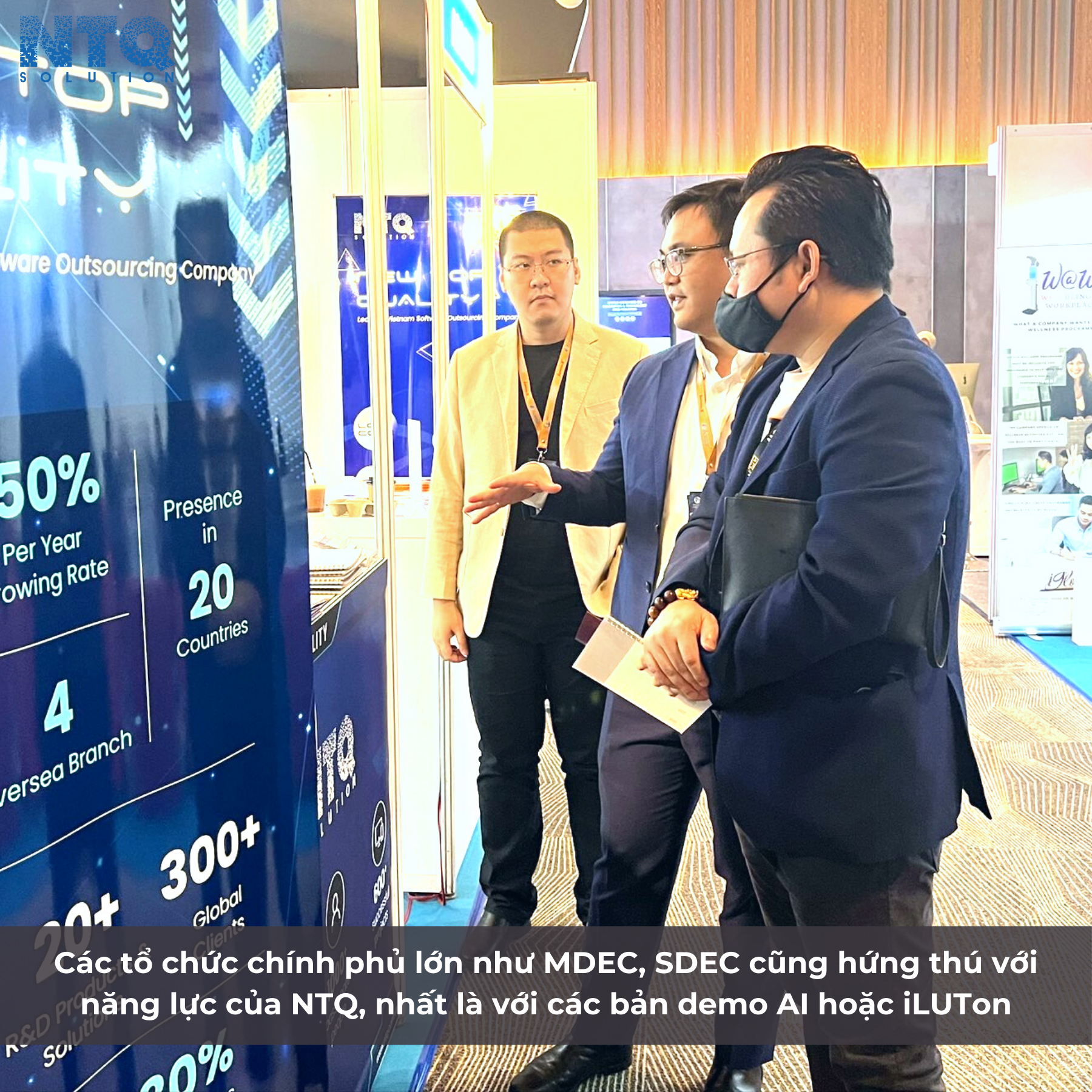 Besides, NTQ Solution studied spectacular solutions like HR Tech, AR/VR, and Dronze at the event to catch market trends and customers' demands and planned to research new technologies for NTQ's future products and services.
Looking for certified & experienced
developers
600+ experts

Flexible Engagement

NDA Protection

100% Satisfaction

24x7 Support
NEWSLETTERS SUBSCRIPTION
Get expert insights on digital transformation and event update straight to your inbox