On January 11th, the action commitment signing ceremony of NTQ Solution was held successfully at NTQ's headquarters in Hanoi with the participation of all NTQ's managers from all branches.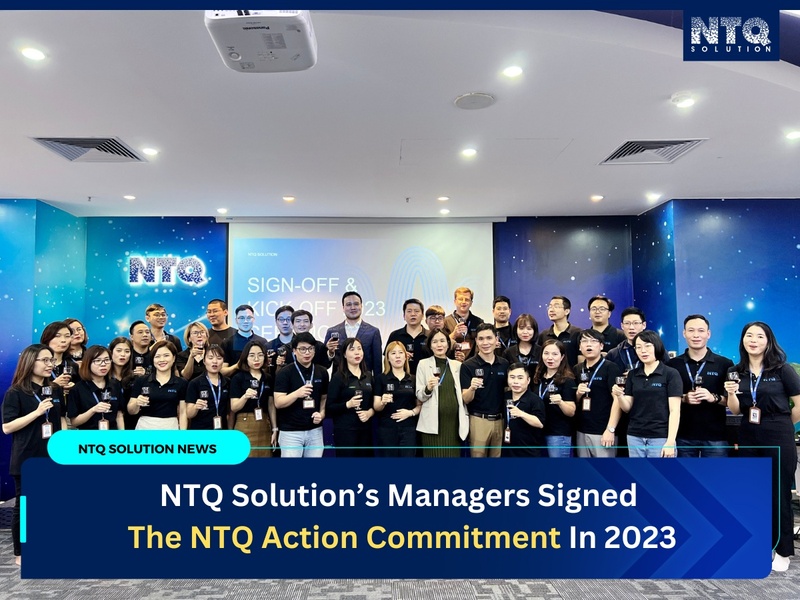 After the success of the "Developing Strategies 2023" program, all NTQ's branches and departments identified their targets this year as well as the overall and detailed action plans. Therefore, this ceremony was organized to express and strengthen the dedication of all employees, with the managers being representatives, committing to achieve all the goals and heading to the big target of the company in 2026.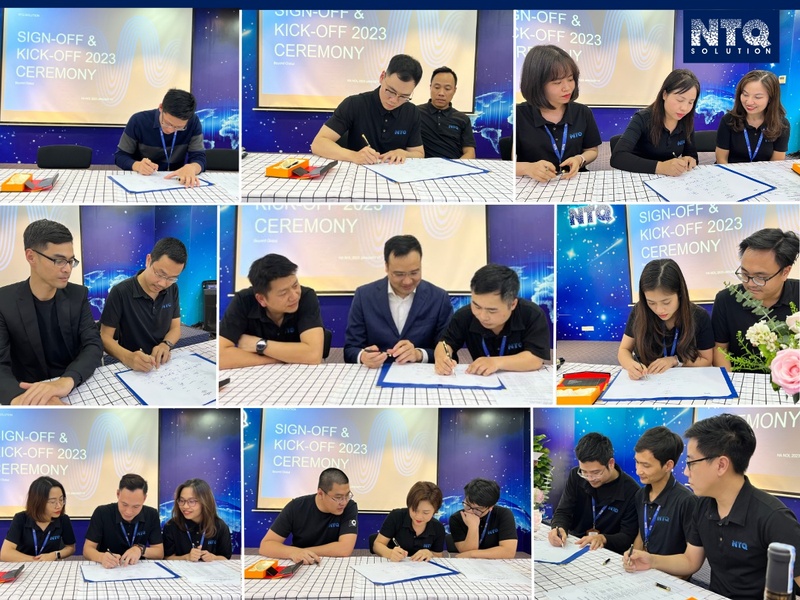 Managers of NTQ Solution signed the action commitment in 2023
At the event, outstanding members in 2022 also got promoted officially. This is an effort to strengthen the operation system and management team by empowering excellent members for important positions.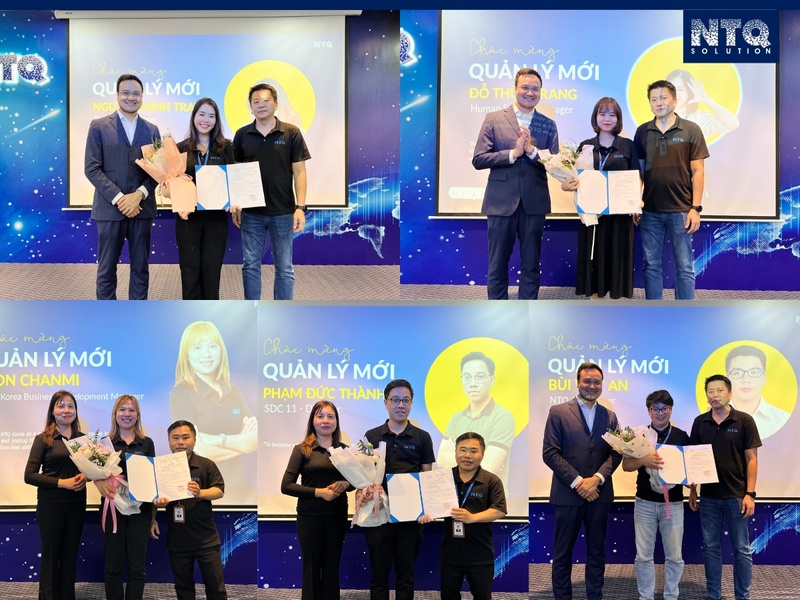 NTQ Solution promoted outstanding employees
This event would be a firm foundation for NTQ Solution to move forward and create many breakthroughs in 2023!
Looking for certified & experienced
developers
600+ experts

Flexible Engagement

NDA Protection

100% Satisfaction

24x7 Support
NEWSLETTERS SUBSCRIPTION
Get expert insights on digital transformation and event update straight to your inbox