After two months of confirming the company's technology competence (especially in AI technology) and credibility, NTQ Japan is now an official solution partner in Edge Computer of NEC Corporation - The leading information technology and electronic company in Japan.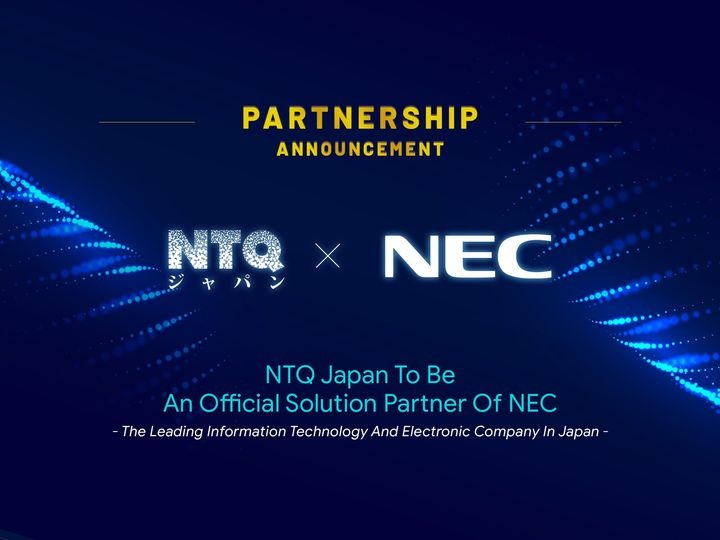 NEC Corp. (former Nippon Electronic Company) established in 1899, is a reliable technology and electronic provider for government agencies, social institutions, and many enterprises in various industries, including medical, financial, power, and manufacturing… After over 120 years of operation and development, NEC currently has nearly 120,000 employees, 289 subsidiaries globally, and consolidated revenues of more than 3,000 billion yen (Fiscal year ended Mar. 31, 2022).
As a global corporate giant, NEC has very high standards for its partners regarding professional competence as well as credibility. And NTQ Japan is proud to be one of 6 official partners of NEC worldwide as well as the first and only Vietnamese partner. 
With rich experience and deep knowledge of Edge computer, NTQ Japan would definitely bring excellent tech solutions to NEC, contributing to developing "World-class" products for customers around the world. 
This event is meant for NTQ Solution in general and NTQ Japan in particular. It not only proves the company's outstanding technology capacity (especially in AI) but also confirms the professionalism, credibility, and commitment of NTQ Solution in constantly dedicating itself to delivering "World-class" products and services. This event would be a firm foundation for NTQ Solution's development in the Japanese market, strongly achieving the 2023 target "Beyond Global".
Looking for certified & experienced
developers
600+ experts

Flexible Engagement

NDA Protection

100% Satisfaction

24x7 Support
NEWSLETTERS SUBSCRIPTION
Get expert insights on digital transformation and event update straight to your inbox