To deliver outstanding digitalization solutions to companies in game production, NTQ Solution and CapCloud - a Korean firm specializing in Cloud Solution and MSP - signed an MOU agreement on November 24th.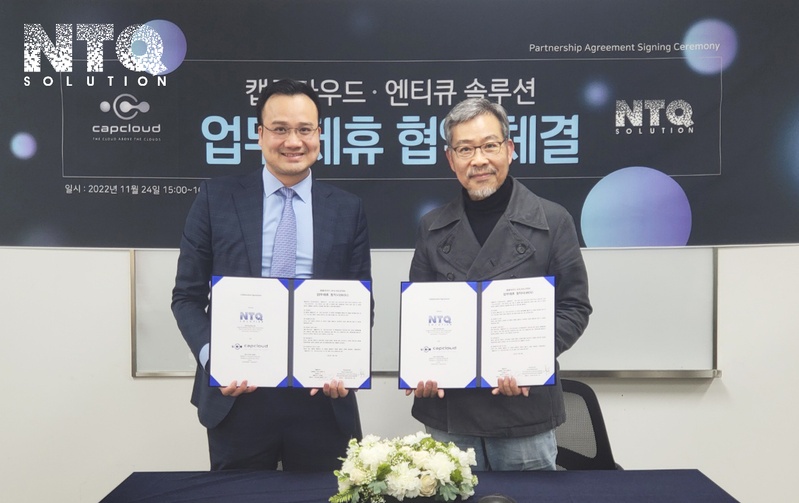 According to the contract, the critical points are to widely develop the platform which provides the necessary features in the SDK model, implement successfully digital transforming projects in the companies, and cooperate to build an ecosystem in the game field to meet the demands of online communication.
Mr. Bae Gil-woong, Operating Director of CapCloud, said: "We expected to establish a systematic business reciprocal strategy and enlarge general business sectors between two companies, starting from a one-stop platform integrating BPM, ECM, and RAD solutions, in order to innovate and speed the digitalization process up based on the unprecedented cloud".
Ms. Won Chan-mi, Country Manager of NTQ Korea, also shared: "Collaboration with CapCloud is meaningful to NTQ Solution in general and in NTQ Korea in particular because we can deliver excellent tech solutions in a new sector, confirm our professional competence, strengthen our good relationships with Korean companies, and help our globalization strategy accomplish soon".
Looking for certified & experienced
developers
600+ experts

Flexible Engagement

NDA Protection

100% Satisfaction

24x7 Support
NEWSLETTERS SUBSCRIPTION
Get expert insights on digital transformation and event update straight to your inbox