With the mission of "Leverage Vietnam on the world's digital map", in which improving the quality of Vietnamese human resources is one of the key plans of NTQ Solution, NTQ Solution officially signed a strategic partnership contract with the Faculty of IT (VNU) on December, 27th.
University of Engineering and Technology (VNU), affiliated with Vietnam National University, Hanoi, is one of the leading universities in developing high-quality technology talents in Vietnam. And the Faculty of IT is the key faculty of the VNU, which is expected to be the hub of talented IT engineers, contributing to Vietnam's breakthrough in the digital era.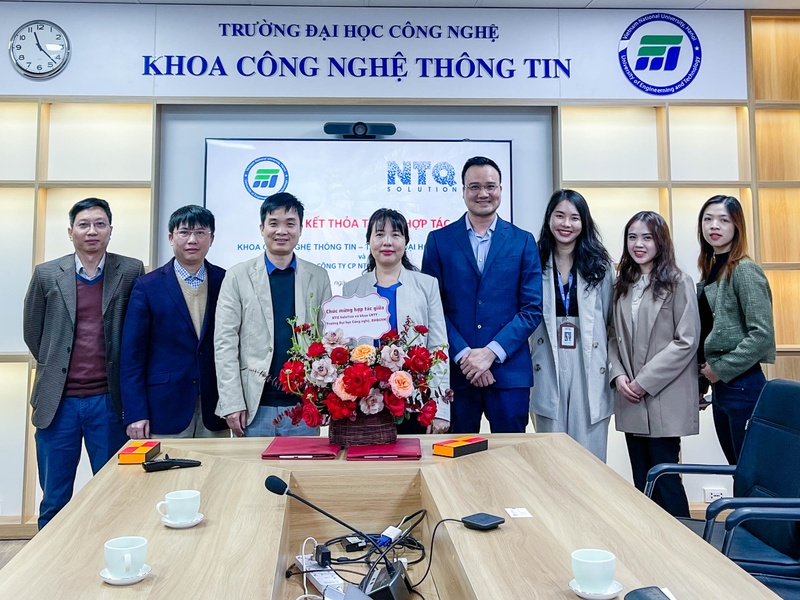 According to the contract, the two units will have more intimate support, aiming at the targets: Improve the level of Vietnamese labourers in tech and jointly research and develop high-tech initiatives.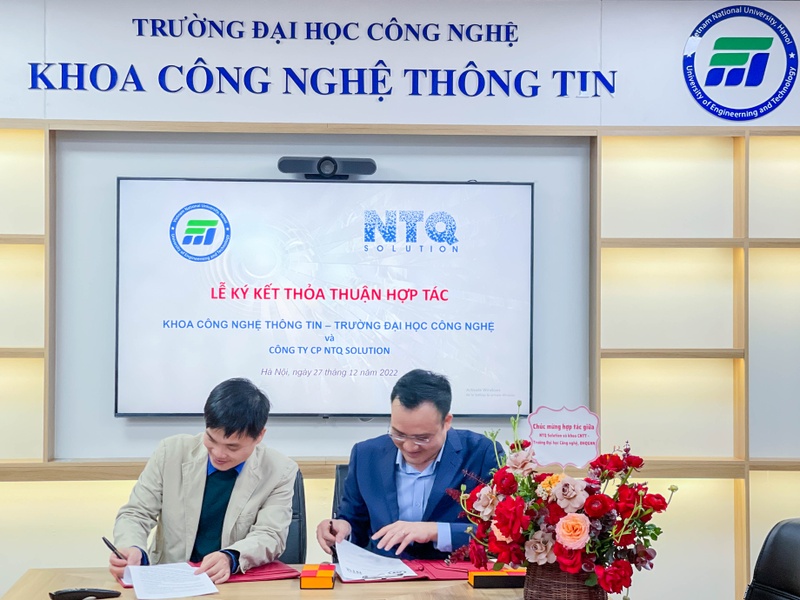 By signing this agreement, NTQ Solution could bring more outstanding values in training future Vietnamese engineers by:
Send NTQ experts to train and share experience in tech and the global working environment and develop comprehensive training programs for students.

Career counseling, receiving and training students during the internship period.

Support students in organizing or participating in national and international technical competitions.

Coordinate to implement scientific research projects.

Give scholarships to students with financial needs and students with excellent achievements.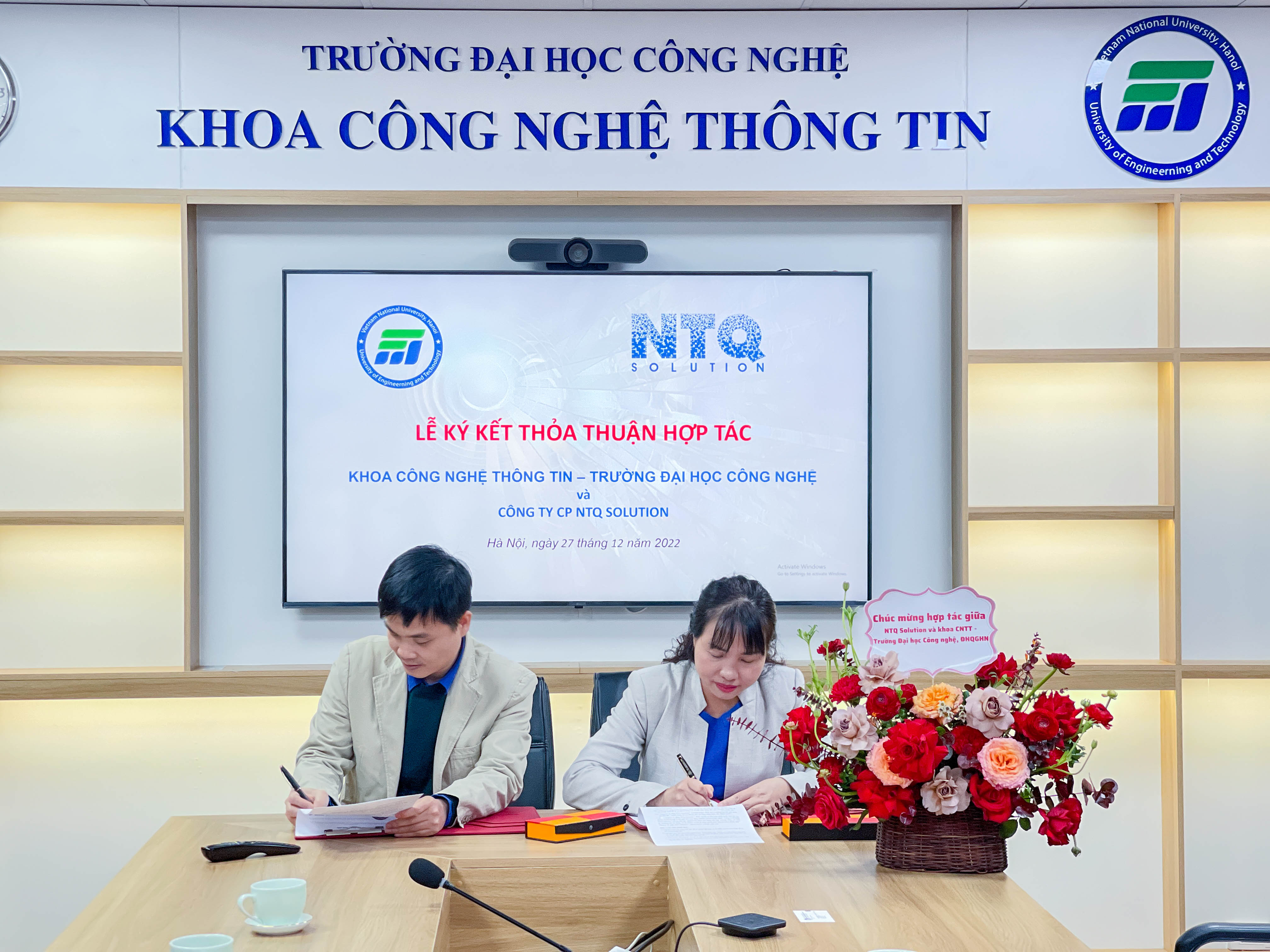 Moreover, as an international company with 1000+ employees and 4 global branches, NTQ Solution aims to increase the team size to 3000+ with two more new branches by 2027. Therefore, NTQ Solution is giving all students the opportunity to become international employees.
The company is willing to support training students in both professional competence and in-demand skills to meet the demands of international business, as well as sending outstanding students to work abroad, particularly in Japan, Korea, Hongkong, the EU, and the USA.  
Besides, the two units plan to cooperate in the research, develop projects applying emerging technologies, including AI, VR Tech, and Big Data, and develop private IPs. With the support from professors of VNU who are industry experts, NTQ Solution has a strong belief that the upcoming products and services will be outstanding, expecting to be the breakthrough in the digital era.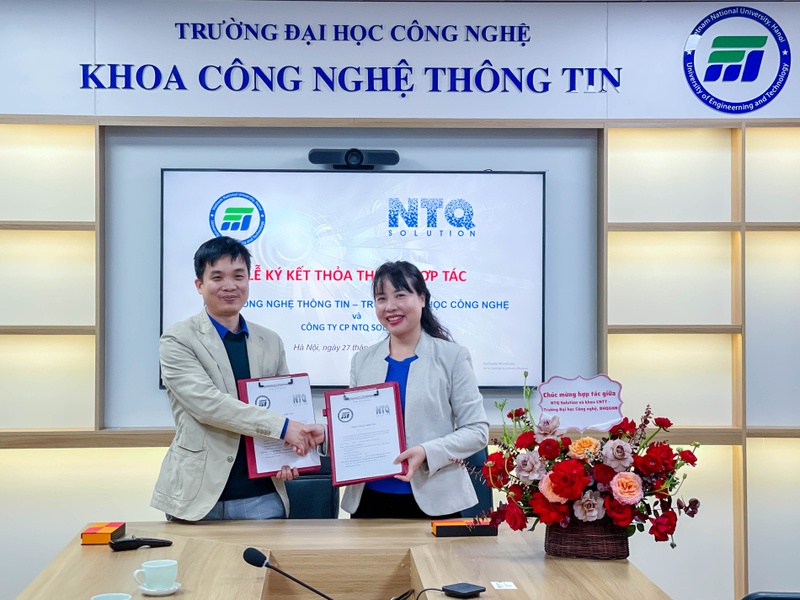 Take this event as a foundation, NTQ Solution is investing strongly in training to improve the capability of the Vietnamese workforce in general and IT labourers in particular. There is a famous quote in Vietnam "Talent is the national resource". Thus, NTQ Solution is dedicated to creating more practical values and sustainable benefits for customers and the community.
Looking for certified & experienced
developers
600+ experts

Flexible Engagement

NDA Protection

100% Satisfaction

24x7 Support
NEWSLETTERS SUBSCRIPTION
Get expert insights on digital transformation and event update straight to your inbox