T***, the leading heat treatment company in the world with more than 100 years of operation, became NTQ Solution's fourth Whale client in the first half of 2022.
Therefore, NTQ Solution is now the strategic IT partner to support customer migration management and production system into a new platform using more advanced technology with more convenience, more security, and less maintenance fee.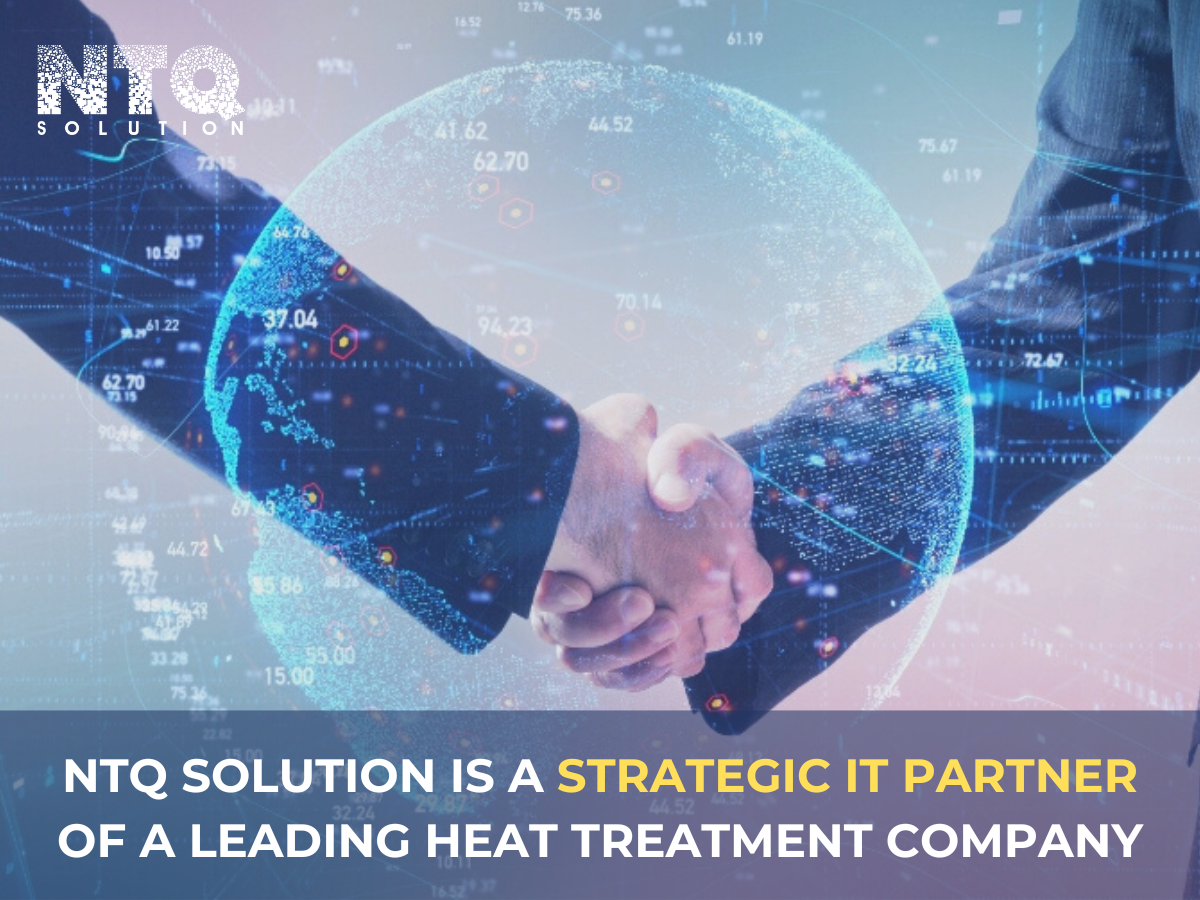 As a large global corporation with net sales is over $100 million per year, its data volume can be ten times others, and the complexity of summarizing, categorizing, managing, organizing, and accessing processes can be challenging for any IT company. 
Moreover, the customer has never experienced an offshore model before, so that the working process would be more complicated. All team members must focus 200% on designing the proposal, transferring information, and answering all the questions immediately to help the customer understand the core of all cooperation processes and every action step.

To meet the customer's strict requirements and bring out the best, NTQ Solution's engineers have spent a lot of time researching and experimenting with possible platforms and technologies. And our customer service team has entirely concentrated on proposals, plans, and every meeting.  
All the content and information in the meetings are polished to help customer understand accurately and quickly. NTQ Solution also has wealthy experienced employees to work directly with the customer in their language, which shows our profession, seriousness, and respect to all of our customers.   

After 4-month cooperation, even though the project hasn't finished yet, the results so far are very optimistic, which achieved all the customer's original expectations and received many positive feedbacks.
Significantly, the client highly evaluates NTQ Solution in constantly reporting their current infrastructure problem in time and promptly consulting and recommending the most effective and suitable solution. That's what a big corporation needs: a professional partner in finding and solving problems in their working field to help solve all the customer problems. Due to this, the client can focus entirely on their strategies and main jobs to increase the business performance to the max level.

With all the great experiences in the cooperation process, in the last of this year, NTQ Solution plans to continually support the customer to migrate their data system for their global branches.
Looking for certified & experienced
developers
600+ experts

Flexible Engagement

NDA Protection

100% Satisfaction

24x7 Support
NEWSLETTERS SUBSCRIPTION
Get expert insights on digital transformation and event update straight to your inbox