On September 10th, NTQ Solution is honored to be in the "TOP 10 Vietnam ICT Companies 2022", beyond about 1000 other companies. The ceremony was organized by Vietnam Software and IT Services Association (VINASA) in Hanoi.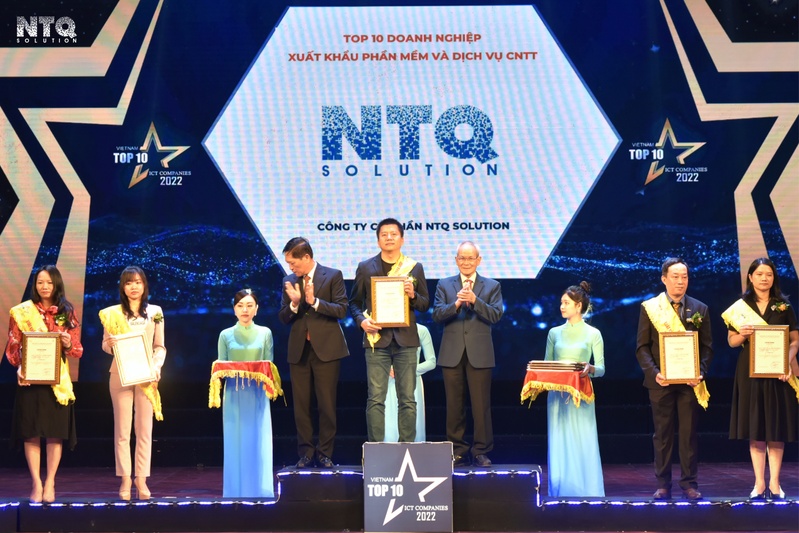 Mr. Phuong Tran - Vice President of NTQ Solution - shared: "We are very proud of achieving this award for two consecutive years. Last year, we suffered a lot from Covid-19. However, with consistent dedication and innovation, we still keep a high growth rate, achieve all the targets in our plan and strategy, and prove our competency to win this valuable award".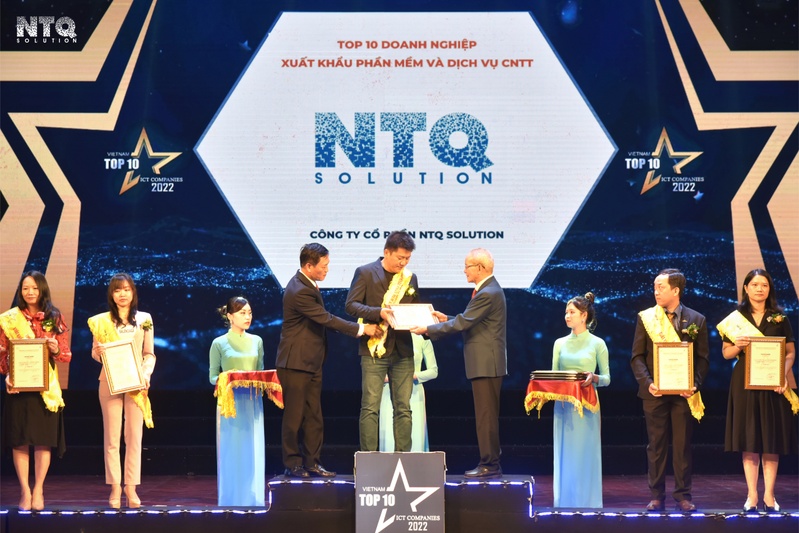 The remarkable achievements that NTQ has made include:
- 600+ global projects
- 300+ customers and partners
- 20+ countries where NTQ has delivered technology services
- 1000+ employees
- Four global branches
- Consistently sign cooperation contracts with global enterprises like TCS, Kentico, AIA, Golfzon, Singtel, etc.
- Achieving "Sao Khue" Award for 7th consecutive years
- Receiving a commendation from the Minister of Communication and Information for contributions to the technology field of Vietnam.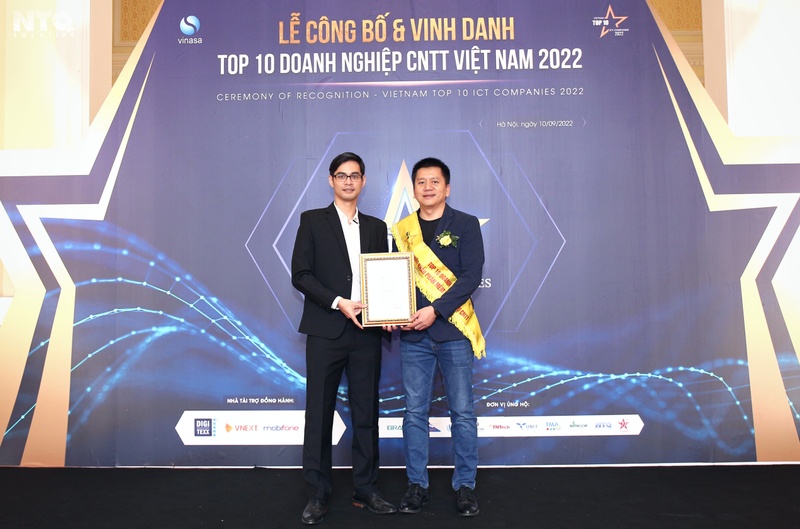 Mr. Phuong Tran also shared that NTQ's goal is to be one of Vietnam's five leading technology companies in 2026. To achieve this target, NTQ focuses on growing strongly in global markets, widely cooperating with leading companies worldwide, and developing more "World-class" products and services to create sustainable customer values.
NTQ knows that we can not go this far without the consistent dedication of every employee, the solidary based on the "One Team" spirit of the company, and the trust of all our customers and partners.
Thank you all, sincerely!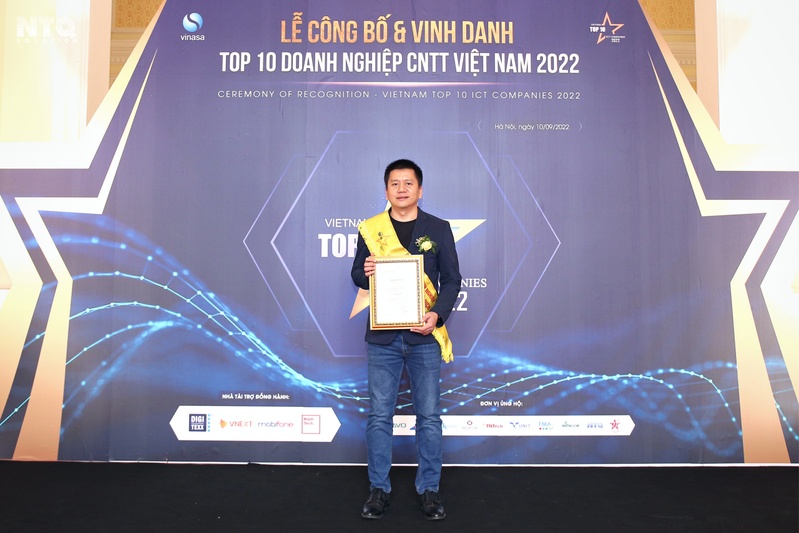 * TOP 10 VIETNAM ICT COMPANIES 2022 has evaluated and recognized leading reputable and outstanding companies in Vietnam, held annually by Vietnam Software and IT Services Association (VINASA) since 2014. 
Looking for certified & experienced
developers
600+ experts

Flexible Engagement

NDA Protection

100% Satisfaction

24x7 Support
NEWSLETTERS SUBSCRIPTION
Get expert insights on digital transformation and event update straight to your inbox