NTQ Japan has recently signed a cooperation contract with a large company in the system design field in Japan to implement a project applying AI technology.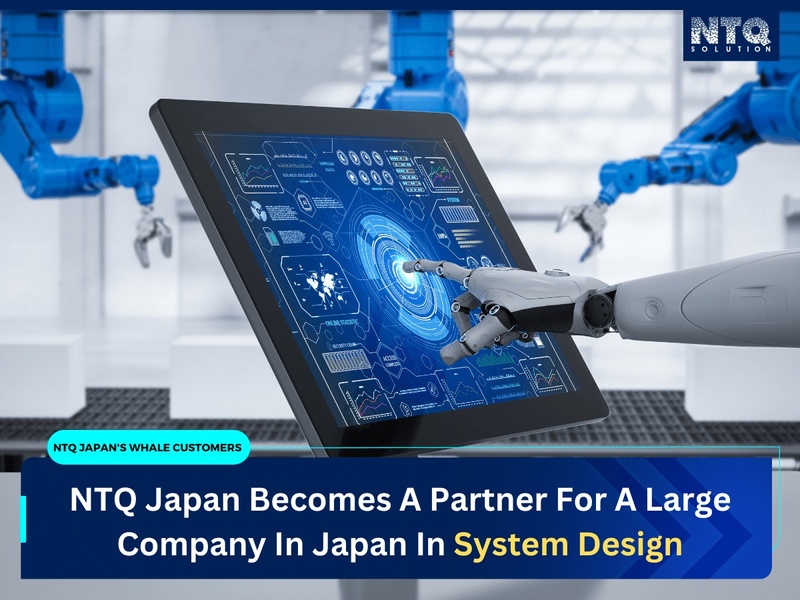 As a subsidiary of a leading corporation in Japan, this company has a  high standard for its partners. The partner has to be qualified in professional competence, brand position, experiences, working process, and even communication skill of the staff.
Mr. Nguyen Van Tu - Account Manager, NTQ Japan - said: "The customer shared with us that what makes them most impressed is our outstanding capability in using AI. Not only does our NTQ.AI team know very well about the technology but they also make many valued suggestions about the project. Besides, the dedication of team members while revising the proposal to fit their demands perfectly also impressed them. That's what they expect from a partner, especially in a big project like this".
Accordingly, NTQ Japan will develop a AI recommendation model to suggest the most suitable choice for end-users, who will visit the exhibition of our customer. It will contribute greatly to enhancing excellent customer experience, which directly affects the company's sales.
This last event of NTQ Japan in 2022 opens a new opportunity for the branch to cooperate with large businesses in Japan in 2023, which sets a foundation for the strong development of NTQ Japan in this high-standard market.
Looking for certified & experienced
developers
600+ experts

Flexible Engagement

NDA Protection

100% Satisfaction

24x7 Support
NEWSLETTERS SUBSCRIPTION
Get expert insights on digital transformation and event update straight to your inbox